Transportation
The Meilong high-speed railway has completed the entire line of box girder work
The project has been completed and opened to traffic on schedule, providing strong guarantee
After the completion of this project, it will be beneficial to accelerate the development of tourism resources and promote regional economic development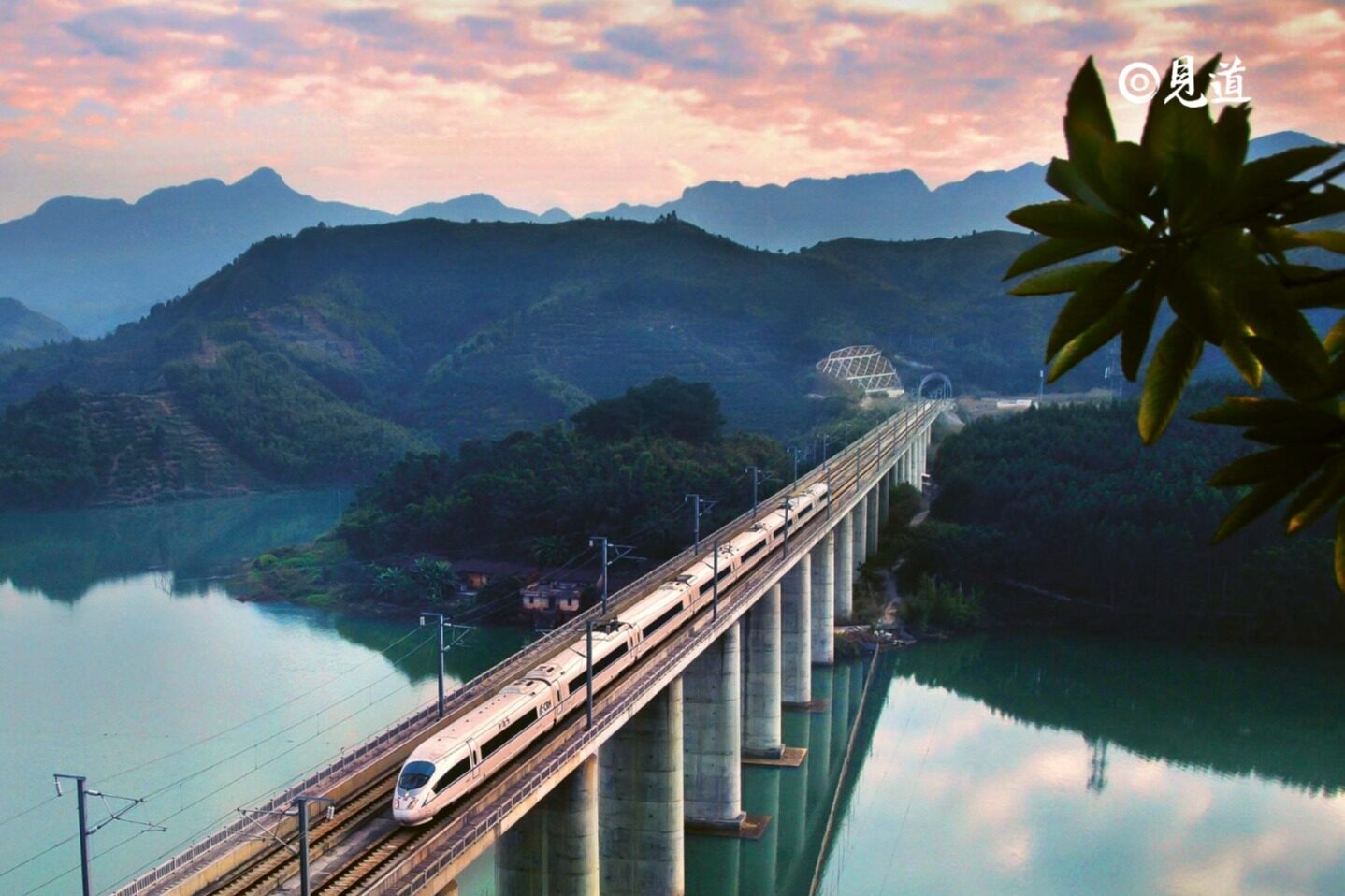 Reading this article requires
On November 14, 2023, at the construction site of the Xinwu Extra Large Bridge on the Meilong High Speed Rail's upstream connecting line, employees of China Railway First Bureau were operating the JQ550 bridge erecting machine to accurately erect a 32.6 meter, 356.8 ton single track box beam. At this point, all 501 box beams of the Meilong High Speed Rail were erected, providing strong support for the project's timely completion and opening to traffic.
The Meilong High Speed Railway is a high-speed railway project with a speed of 350 kilometers per hour, independently invested and constructed by Guangdong Province. This line starts from Meizhou West Station of Meishan High Speed Railway, passes through Xingning Station and Wuhua Station, and finally reaches Longchuan West Station of Ganshen High Speed Railway in Heyuan City. The total length of the newly built line is 93.98 kilometers.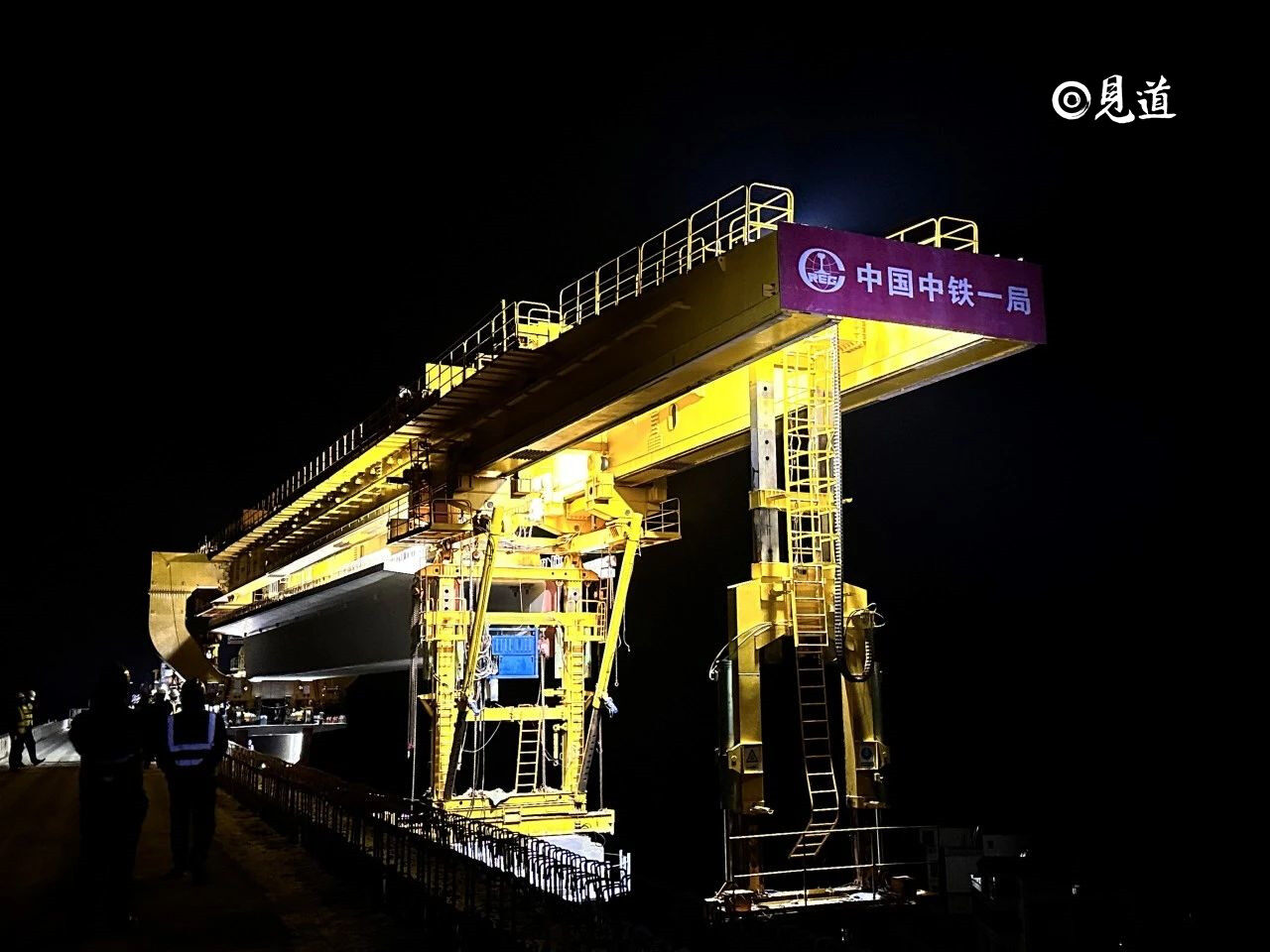 The Longchuan Beam Factory of China Railway First Bureau is responsible for the prefabrication and installation of 501 hole box beams required for the Meilong high-speed railway, which are used for the construction of 36 bridges. In order to ensure the orderly installation of the box girder, the project department used the MDEL900A-40.5 conveyor to load and transport it on the beam transport track. At the same time, they also used JQS1000 and JQ550 transportation equipment to erect double and single line box beams, with 220 holes for the double line box beam frame and 281 holes for the single line box beam frame.
Since the installation of the first hole box girder began on November 15, 2022, the project department has adopted a scientific and practical deployment strategy, clarified safety management responsibilities, and implemented a "two shift" system to ensure uninterrupted construction 24 hours a day. They are advancing the construction progress at the speed of erecting two box beams every day. In order to further improve efficiency, they modified the 900 ton conveyor to load beams onto the 1000 ton beam transport vehicle, and installed LED displays on the legs of the 1000 ton bridge erecting machine, achieving data sharing and improving operational efficiency. At the same time, they adopted intelligent visual hydraulic cylinders for the support legs of the 550 ton bridge girder erection machine, improving operational safety and ensuring comprehensive control of safety and quality during the box girder erection process, providing guarantee for the smooth completion of the total milestone construction period. Keywords: engineering construction, engineering news, engineering construction information.
According to reports, after the completion of the project, it will be connected to the Meishan and Ganshen high-speed railway lines, forming a fast passenger railway passage from eastern Guangdong to central and northern China. This will have important and far-reaching implications for accelerating the development of tourism resources and promoting regional economic development. (This article is from the official website of Jiandao: www.seetao.com. Reproduction is not allowed without permission, otherwise it will be punished. Please indicate the link between Jiandao and the original text when reprinting.) Jiandao Machinery Editor/Zhou Yingwen
Comment
Please Login to post a comment