Machinery
Shantui Jianyou fully supports the Qinglongmen Bridge project
The water platform mixing station of Shantui Jianyou has played a positive role in the construction of this project
After the completion of this project, further improve the sea land linkage collection and distribution network of Ningbo Zhoushan Port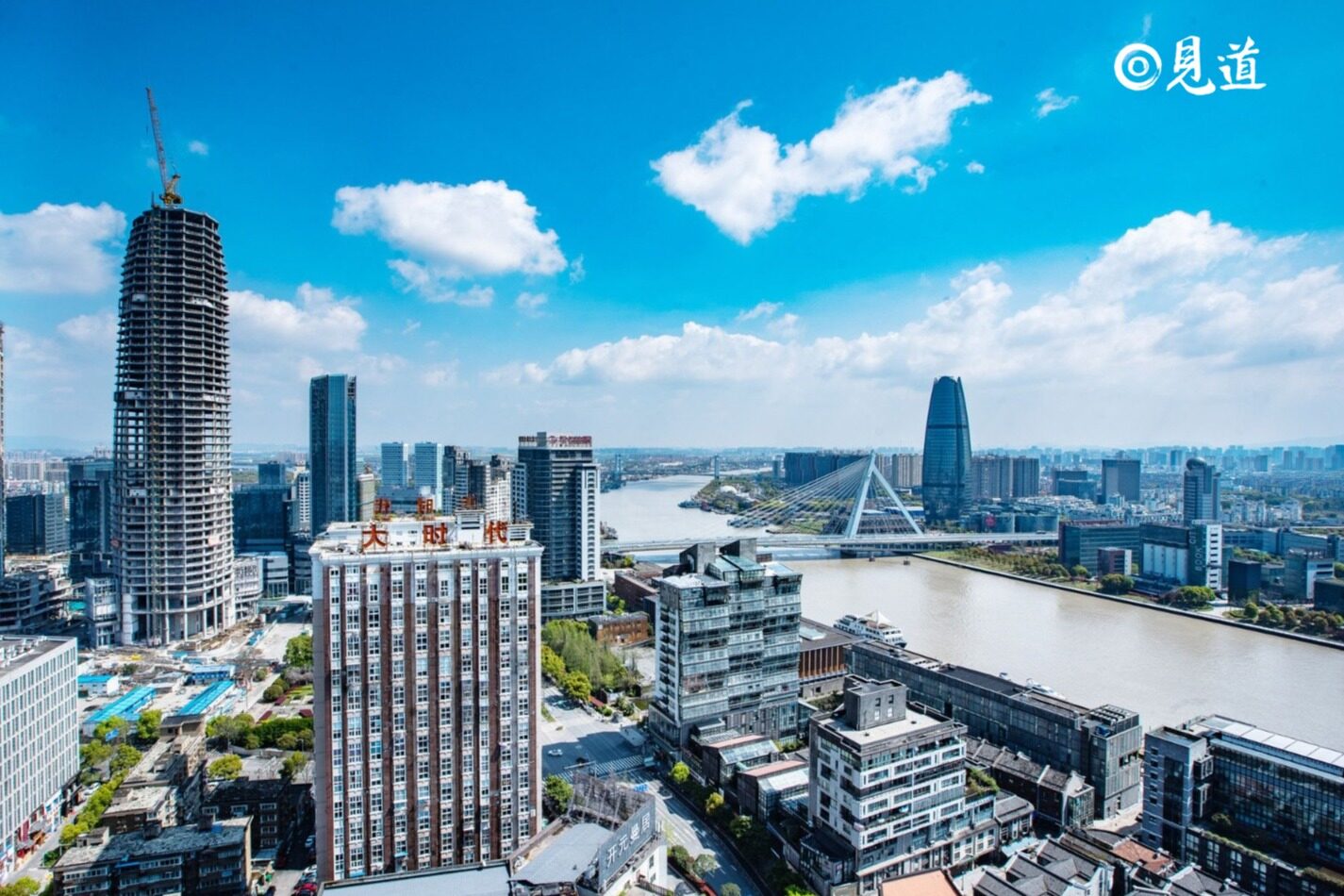 Reading this article requires
Recently, the construction of the Liuheng Highway Bridge in Ningbo, Zhejiang Province has been rapidly advancing, with the world's largest span three tower steel box girder cable-stayed bridge - the offshore mixing plant of the Qinglongmen Bridge, the Liuheng Highway Bridge project, officially put into full production. Shantui Jianyou's water platform mixing station has played a prominent role in this stage of construction and made positive contributions to the acceleration of the project.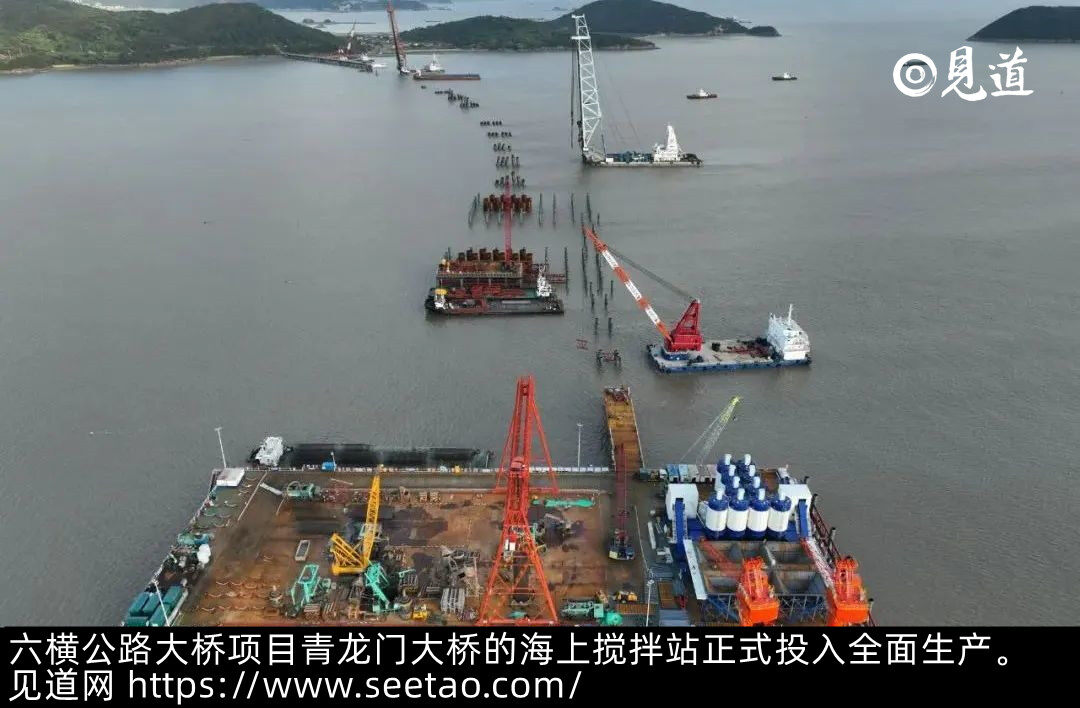 Due to the fact that most of the construction of the Liuheng Highway Bridge needs to be carried out at sea, especially the Qinglongmen Bridge, which is a world-class bridge, its construction is difficult and requires strict structural design and construction quality requirements. At the same time, it is necessary to effectively cope with the impact of natural environments such as strong winds and seawater erosion. Therefore, how to improve homework efficiency has become a focus of attention for builders.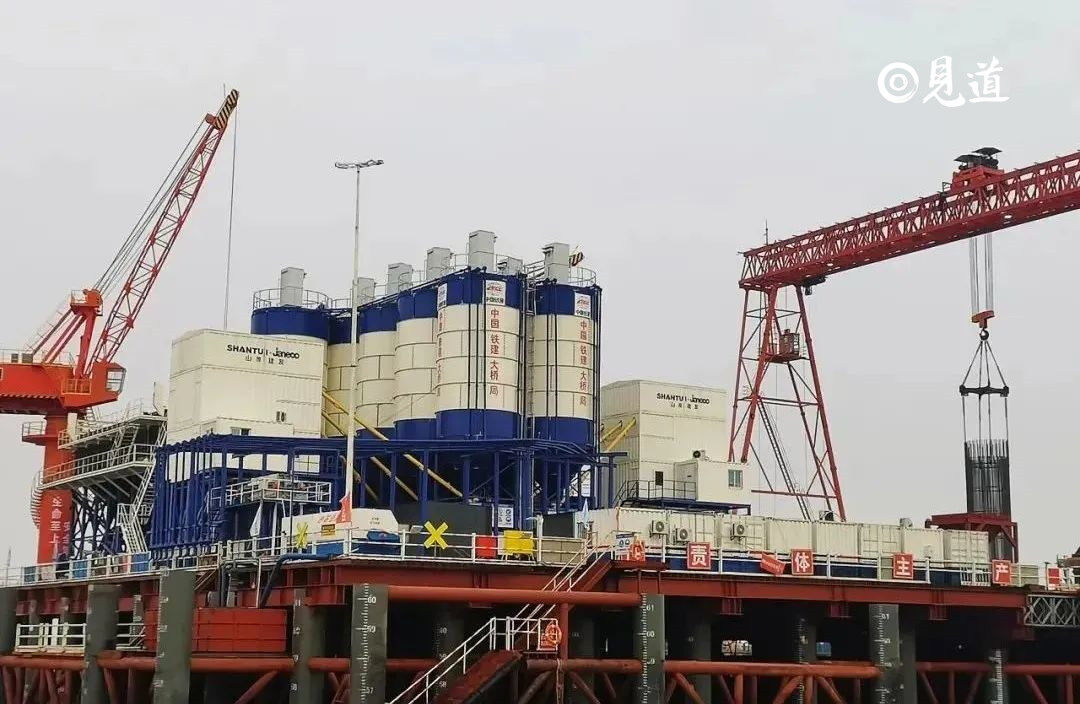 After the hard work of Shantui Jianyou's professional service team, four sets of E5R-180 water platform mixing stations have stood tall on the construction site of Qinglongmen Bridge in a brand new posture, providing high-quality concrete for project construction.
Shantui Jianyou's water platform mixing station is designed to be compact, safe, and reliable. It adopts patented efficient mixing and precision measurement technology, as well as typhoon resistance technology, allowing it to fully adapt to platform foundation settlement and reduce the impact of adverse weather such as typhoons on construction. This reduces the cost of offshore construction for customers and provides convenience in producing high-quality concrete, making it a reliable choice for customers during offshore construction. Keywords: engineering construction, engineering news, engineering construction information.
It is understood that the total length of the Ningbo Zhoushan Port Liuheng Highway Bridge project is about 18.78 kilometers. The project aims to connect Zhoushan and Ningbo, and undertake the collection and distribution functions of Liuheng Island and Ningbo Port. It has important significance of "connecting islands, ports, and networks". After the bridge is completed and opened to traffic, it will end the history of Meishan, Liuheng, and Fodu not being able to reach highways. At the same time, it will also open up the collection and distribution channels for the two important port areas of Ningbo Zhoushan Port, Liuheng and Meishan, further improving the sea land linkage collection and distribution network of Ningbo Zhoushan Port, and effectively promoting the construction of Zhejiang Zhoushan Islands New Area and the development of Zhejiang's marine economy. (This article is from the official website of Jiandao: www.seetao.com. Reproduction is not allowed without permission, otherwise it will be punished. Please indicate the link between Jiandao and the original text when reprinting.) Jiandao Machinery Editor/Zhou Yingwen
Comment
Please Login to post a comment