Hydrogen + Storage
20 billion! Four energy storage projects set off a climax
After the completion of the Pingmei Shenma Energy Storage and Power Battery Project, the annual output value can reach 40 billion yuan
With the increase of policy support, improvement of technological level, and expansion of market scale, energy storage projects are expected to experience faster development
Reading this article requires
With the transformation of energy structure and the large-scale integration of renewable energy, the scale of energy storage projects will become increasingly large. Recently, according to a reporter from Jiandao Network, three more energy storage projects have started construction, one energy storage project has been registered and approved, and the total investment of the four projects is nearly 20 billion yuan.
60GWh energy storage and power battery project
On the morning of November 9th, the Pingmei Shenma Group's annual production of 60GWh energy storage and power battery project (Phase I) began construction in the High tech Industrial Park of Xinhua District, Pingdingshan City, Henan Province.
Previously, China Pingmei Shenma Group, Henan Provincial Automobile Investment Group, Innobessen Energy Storage Technology, Pinggao Electric, and Pingdingshan Development Investment Holding Group signed a contract in Zhengzhou, Henan Province. The five parties jointly invested in the construction of the group's annual production of 60GWh energy storage and power battery project. The total investment of the project is 10 billion yuan, divided into two phases, and the annual output value can reach 40 billion yuan after reaching full production capacity.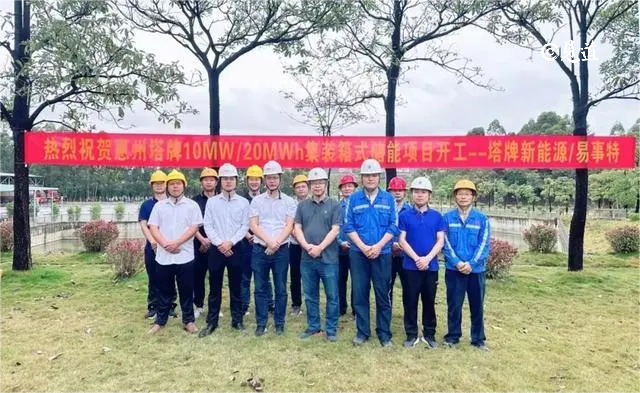 Tabai Group Energy Storage Project
On November 11th, Huizhou Tower, a subsidiary of the Tower Group, held a commencement ceremony for the 10MW/20MWh containerized energy storage project. The project plans to invest approximately 29 million yuan, with a construction period of approximately 60 days. It will use containerized lithium iron phosphate batteries, adopt a segmented energy storage and centralized grid connection scheme, and be equipped with an EMS energy management system for scheduling and managing the resources of the entire system.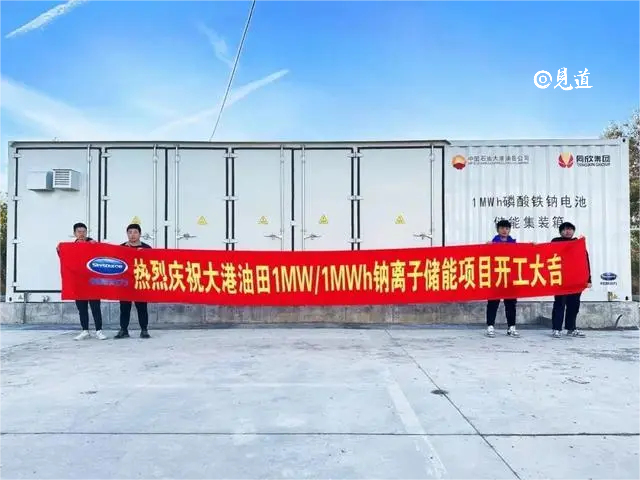 Chuangyuan Power Dagang Oilfield Sodium Ion Energy Storage Project
On November 10th, Chuangyuan Power started the 1MW/1MWh sodium ion energy storage project in cooperation with China Petroleum Dagang Oilfield Electric Power Company.
This energy storage project uses a new type of sodium ion battery cell, with a working temperature range of -40-80 ° C. The sodium has high activity and is more prone to self ablation, avoiding battery short circuit and self ignition, and has high environmental protection advantages. Meanwhile, the construction and operation of sodium ion energy storage systems after mass production have significant cost advantages compared to other energy storage systems. After the completion of the sodium ion energy storage project, it can not only serve as a backup emergency power source for enterprises, ensuring stable production, but also based on the peak valley electricity price difference in Tianjin, adopt the "valley charging and discharging" working mode through the EMS digital energy control system, which can save electricity costs for enterprises and significantly reduce carbon emissions.
GCL Shenshan Energy Storage Project
On November 6th, the GCL Shenshan Energy Storage Series project was approved for filing.
The total investment of this project is 9 billion yuan, located in the Shenshan Smart Manufacturing City area of the Shenshan Special Cooperation Zone in Shanwei City. The construction unit is GCL Digital Energy (Shenzhen) Co., Ltd., and a series of energy storage projects are planned to be constructed. The construction period is 6 years, from December 1, 2023 to December 1, 2029. It is planned to be completed in batches within 5 years. The first batch of construction projects is about 2.5 billion yuan, corresponding to the 20GWh Pack+7000 sets of super charging and fast charging piles project.
The development prospects of energy storage projects are very broad. In the future, with the increase of policy support, improvement of technological level, and expansion of market scale, energy storage projects are expected to experience faster development. Editor/Zhao E
Comment
Please Login to post a comment