Equipment
Gold Core | Shantui DH24-G Working Condition Omnipotent King!
Shantui DH24-G is mainly used for earthwork excavation, transportation, backfilling, and other bulk material transportation
The Shantui DH24-G bulldozer adopts a modular structure design, with low failure rate and convenient maintenance; Suitable for various working conditions, with high efficiency and low fuel consumption
Reading this article requires
As a inheritor of years of research and development experience in Shantui fully hydraulic bulldozers, the brand new Shantui DH24-G static hydraulic bulldozer equipped with the "golden core" has sparked a wave of purchasing enthusiasm both domestically and internationally since its launch. It is mainly used for excavation, transportation, backfilling, and other bulk material transportation, and is suitable for highway, railway, water conservancy construction, and land development operations.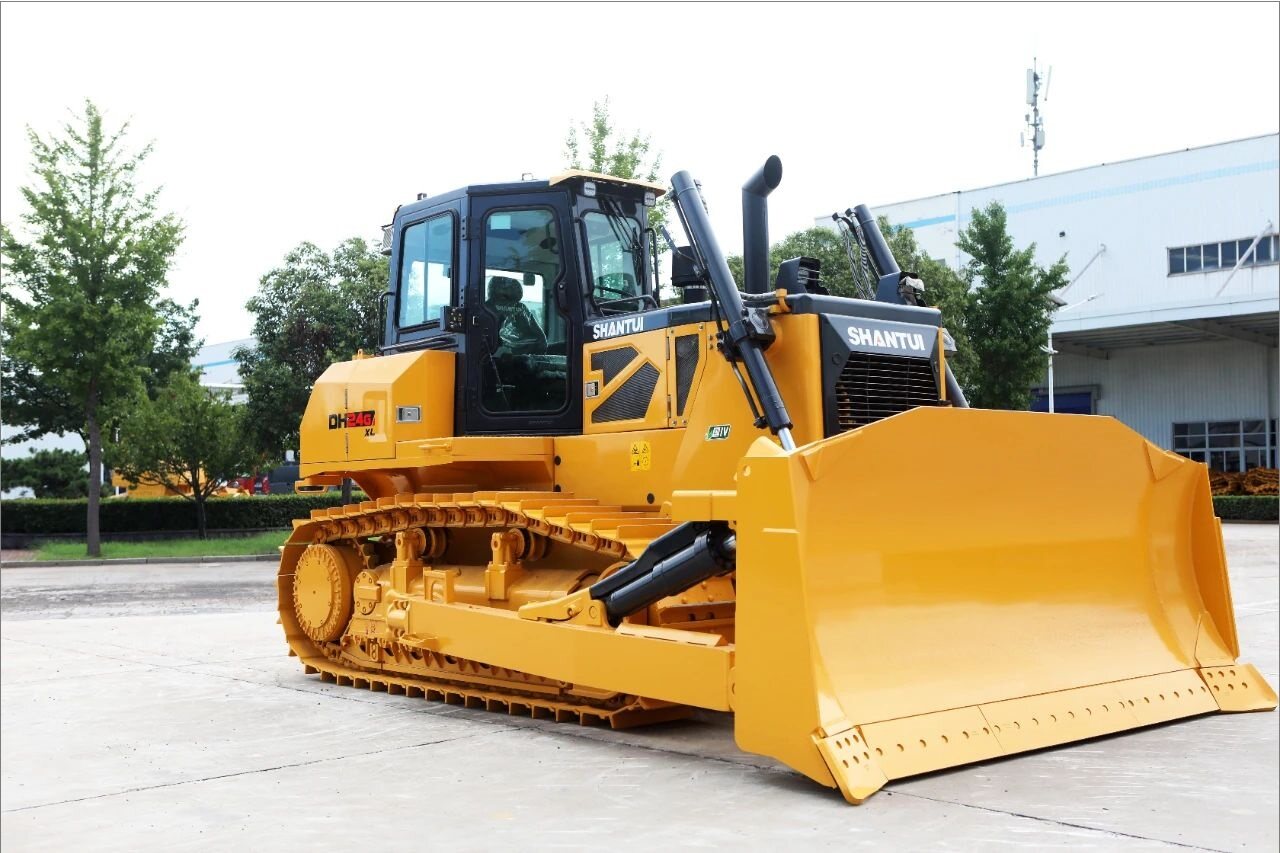 In order to investigate the performance of this all-around king in the application of actual working conditions, this time we will go overseas from Beijing Taiwan Expressway Project and Henan Xinzheng International Airport Expansion Phase II Project, and travel westward along the "the Belt and Road" to pursue stars.
Versatile working conditions with multiple advantages. Zhengzhou Xinzheng International Airport, as one of the eight major hub airports in China, is not only the air gateway of the entire Central Plains region, but also the core component of China's only national level airport economic comprehensive experimental zone.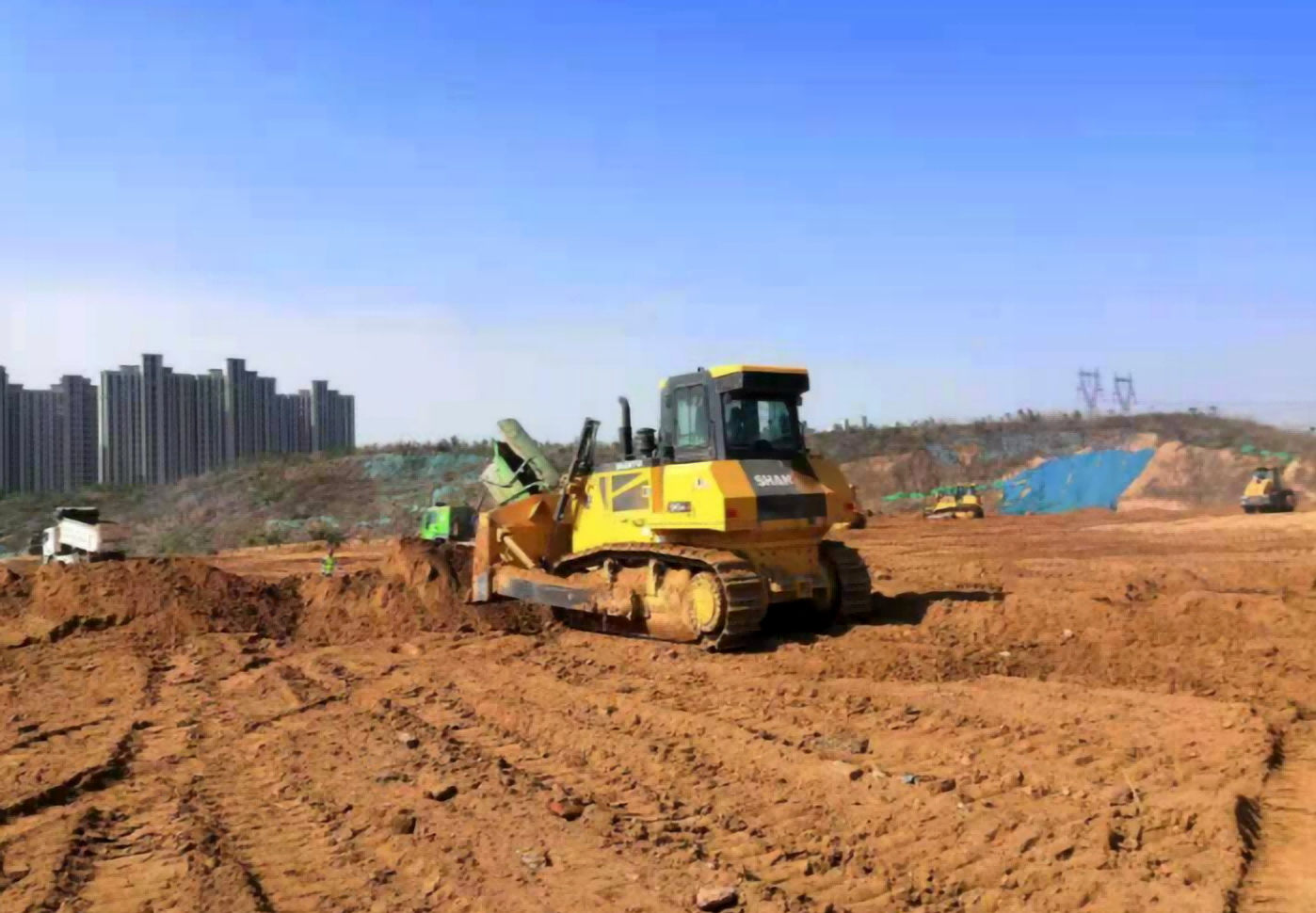 In this project, the Shantui DH24-G bulldozer is mainly used for earthwork handling and backfilling operations. The entire machine adopts a dual circuit electrically controlled static pressure drive system, and the equipment can intelligently match load changes to achieve load turning and in situ turning. According to the project leader, "Shantui's bulldozer is powerful and flexible, and its advantages are fully reflected in large-scale projects such as airports. It works quickly and saves fuel".
To ensure the timely completion of the project, the DH24-G bulldozer works for over 17 hours a day. "Our environment is harsh, with various equipment flickering and moving, and dust flying. In addition, this is an outdoor working environment, which tests the real performance of each equipment on the field in real time. However, the DH24-G bulldozer did not disappoint expectations, with a very clear and comfortable enclosed cab, greatly improving our work efficiency".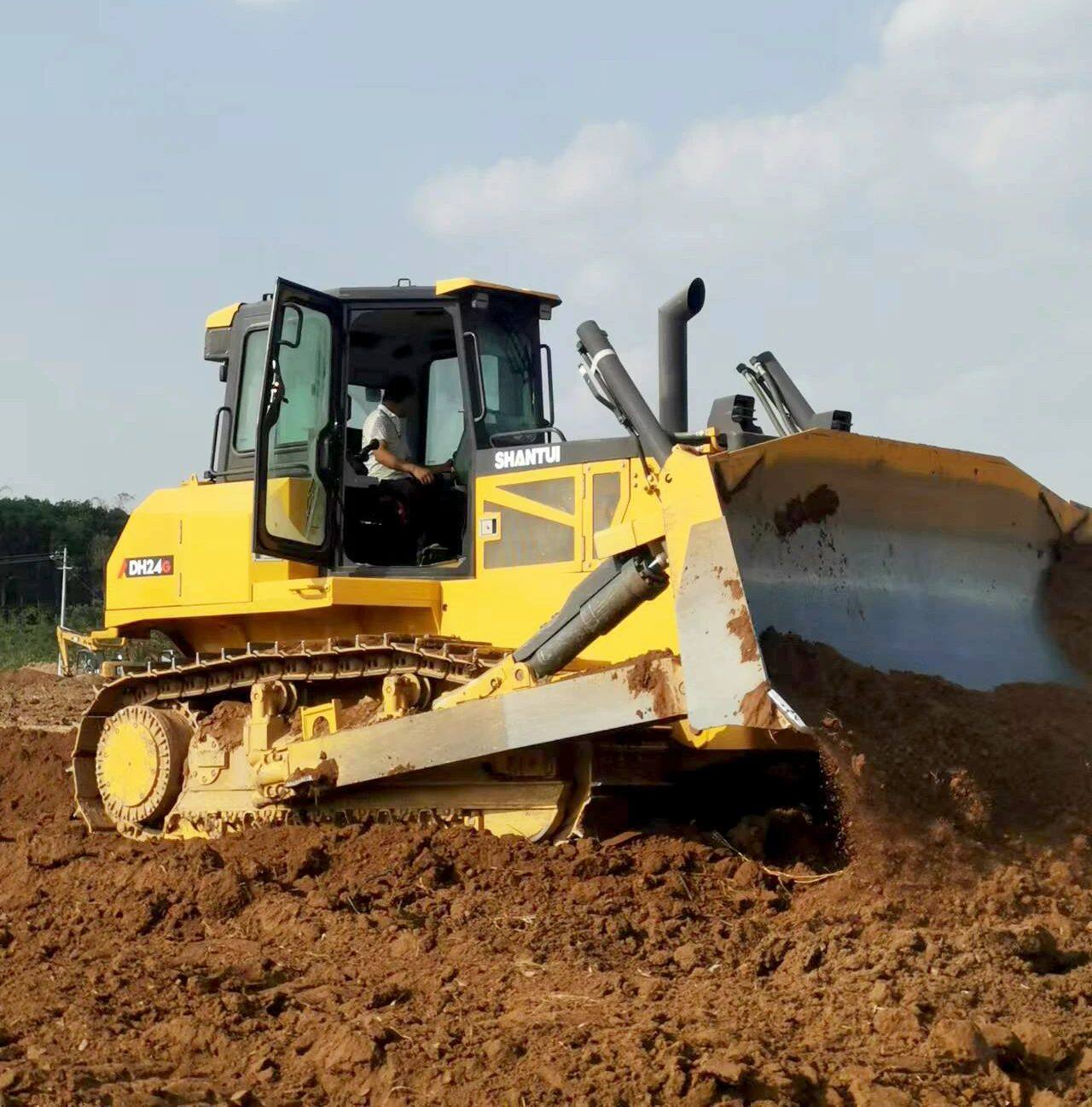 During the project construction period, the Shantui DH24-G bulldozer successfully completed various operations with excellent performance and received unanimous praise from China Construction Seventh Engineering Bureau Co., Ltd. It also played an indispensable role in the rapid completion of the Xinzheng International Airport expansion project.
Reliable structure and durability. The Beijing Taiwan Expressway, the third longitudinal main road among the seven radial lines of the capital in China's national highway network, is an important bridge connecting the North China region and the Taiwan Strait region. The machines roared and crushed stones formed mountains, and the mountain pushing DH24-G bulldozer shuttled through them. Facing thick and hard rocks, the DH24-G bulldozer can still ensure that it can carry out heavy load weathered stone paving and pushing for more than 15 hours every day.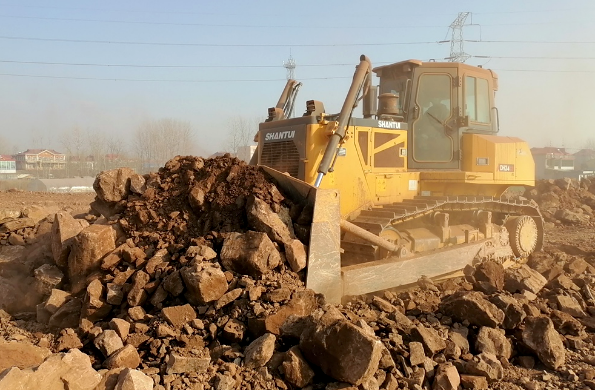 The working device of the Shantui DH24-G bulldozer adopts hydraulic pilot control, which is simple and convenient to operate, and can be said to be "hitting where you point". According to the operator, "The Shantui DH24-G bulldozer is designed with a modular structure, and the advantage of this design is that its failure rate is very low and maintenance is very convenient." Both inside and outside the words, satisfaction is revealed.
Heavy weapons go to sea, invincible. In a certain overseas mining area, there are condensation, waste rocks, and acidic corrosive gases that have undergone high-temperature polymerization everywhere, making it a large "Shura Field" that tests engineering machinery and equipment. Amidst the mountains and the scorching sunshine, the operator of the DH24 bulldozer shared his user experience.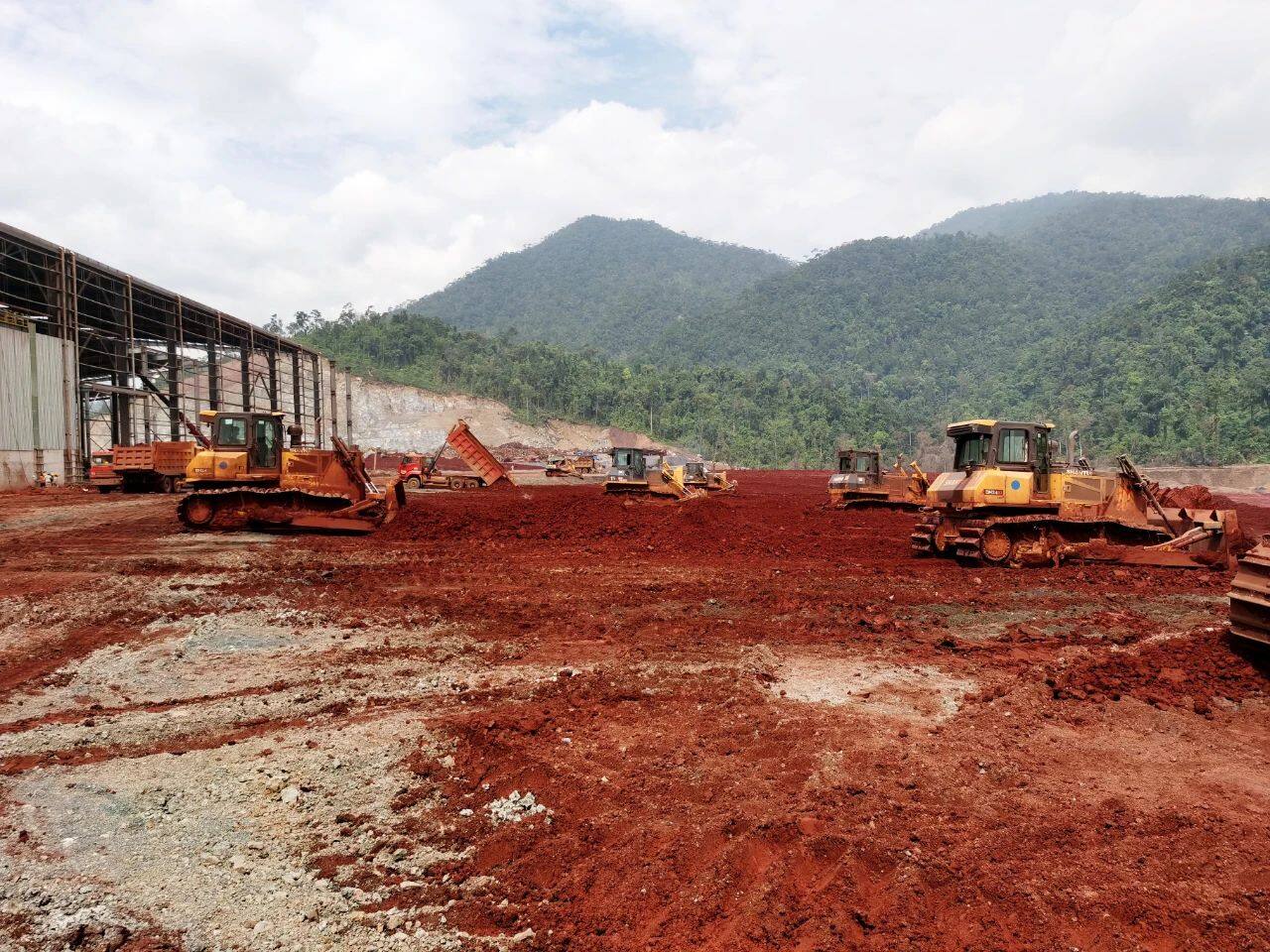 Faced with the complex geographical environment and harsh weather conditions in our mining area, the DH24 bulldozer has never encountered a series of problems such as difficulty starting, stalling, or emitting black smoke for two consecutive months. It works extremely fast! In addition, the Shantui DH24 bulldozer also provides customers with abundant power and a rich driving experience with functional configurations, which has also won the trust and unanimous praise of local customers.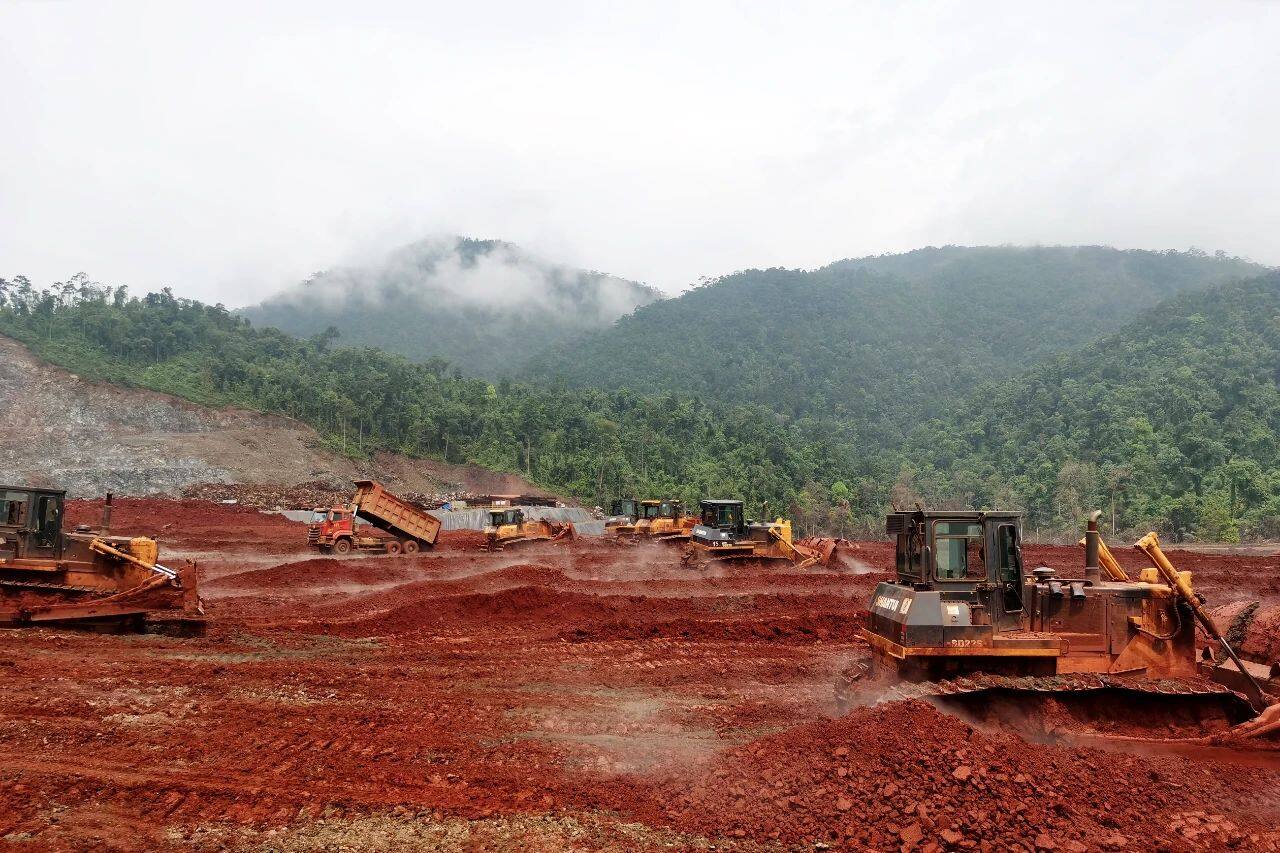 At present, the Shantui DH24 bulldozer has been widely used on construction sites at home and abroad, and its excellent performance has also been fully recognized by customers. In China, DH24 bulldozers actively participate in national infrastructure construction, national defense construction, and emergency rescue missions; Abroad, Shantui DH24 bulldozer has also provided stable and reliable equipment and technical support for the smooth implementation of the "the Belt and Road" project, and has become a powerful assistant for the development and construction of the "the Belt and Road" countries.
Seventy years of professional research and development, craftsmanship and manufacturing history; Twenty years of deep cultivation and meticulous work in the field of fully hydraulic bulldozers have gradually made Shantui a technical benchmark in the entire industry. Join hands with users and achieve win-win cooperation! In the future, Shantui will continue to deepen technological innovation, uphold the brand concept of "making construction simpler", provide customers with diversified construction solutions, and promote high-quality development of the entire industry. Editor/Yang Yang
Comment
Please Login to post a comment