Municipal
Construction of the North Research Institute of Western University of Technology
The total construction area of this project is 44072.13 square meters
The main buildings of this project are used for industrial research and development, garage, civil air defense, etc. The ground consists of four buildings
Reading this article requires
On the morning of November 9, 2023, the North Research Institute project of Xigong University, located in Tongzhou District, started smoothly. It is worth mentioning that the team involved in this project has previously participated in the construction of the Winter Olympics Village.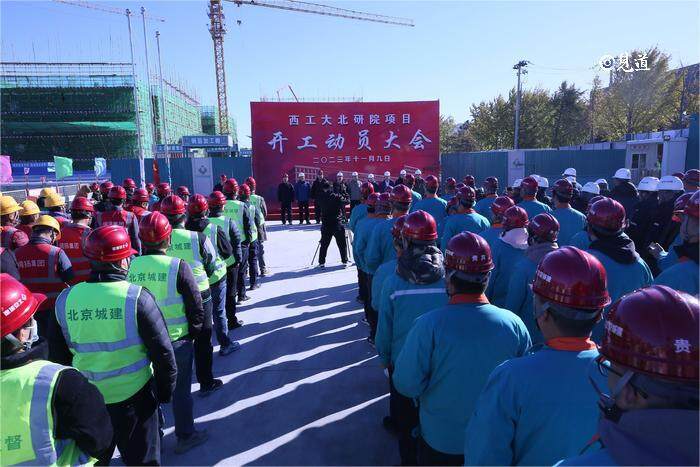 The total construction area of the North Research Institute of Western University of Technology project is 44072.13 square meters, mainly used for industrial research and development, garage, civil air defense, etc. The ground is composed of four buildings. At present, we have formed a project management team and actively organized and coordinated a series of preparatory work for the construction of the Winter Olympics project - the Winter Olympics Village. This has laid a solid foundation for high-quality and efficient completion of engineering construction tasks. The project team is confident and capable of successfully completing the construction tasks of the Western University of Technology North Research Institute project
After the completion of the project, Northwest University of Technology will leverage its disciplinary, scientific research, and talent advantages in aviation, aerospace, navigation, cyberspace security, computer science, and other fields. In combination with the positioning and layout of Beijing's high-end and cutting-edge industries, it will focus on areas such as cybersecurity, unmanned systems, and intelligent manufacturing. Relying on the Beijing Research Institute, it will establish a cyberspace security technology innovation platform and high-end talent workstations in the park The four major functional platforms, including the Cyberspace Security Talent Cultivation Base and the Science and Technology Achievement Transfer and Transformation Center, carry out scientific and technological innovation, high-end talent introduction, international exchange and cooperation, achievement transformation, and enterprise incubation, creating a new innovation and demonstration base for the cybersecurity industry, serving the needs of functional positioning such as the construction of the Beijing International Science and Technology Innovation Center and the urban sub center.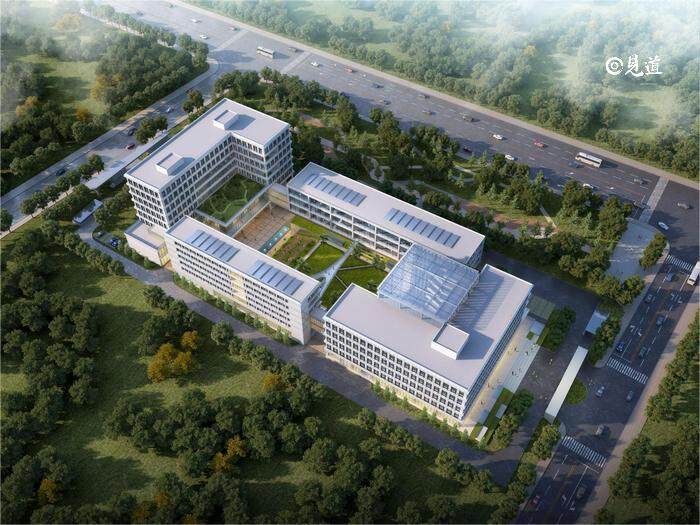 The National Cybersecurity Industrial Park (Tongzhou Park) where the project is located is located in Xiji Town, Tongzhou District, Beijing. It is a national level cybersecurity industrial park jointly constructed by the Ministry of Industry and Information Technology and the Beijing Municipal Government, with a focus on building a demonstration base for innovative application of advanced cybersecurity technologies, a result transformation base, an innovation incubation base, an international industrial cooperation base, a testing and verification and other social service base, a talent training and science popularization base, Centralized layout of large-scale backbone enterprises in network security. The park mainly focuses on industrial internet, 5G network, Internet of Things, smart city, big data, cloud computing, commercial password application, and other major directions to develop industries. In the future, it will be built into a leading and world-class network security high-end, high-tech, and high-value industry cluster center in China. Editor/Zhao E
Comment
Please Login to post a comment