Business promotion
HUANGHE HYDROPOWER speaks to the world in Hainan
Huanghe Company is willing to work with more Arab League countries to create opportunities for cooperation in multiple fields
In the future, Huanghe Company is willing to work with more Arab League countries to explore cooperation opportunities in multiple fields
Reading this article requires
On September 20, 2023, the Renewable Energy and Hydrogen Energy Sub-forum of the 7th China-Arab Energy Cooperation Conference co-organized by Huanghe Company was held in Haikou. Government representatives, international organizations, scholars and well-known figures from all walks of life from China and Arab countries People attended the meeting to make suggestions for China-Arab energy cooperation.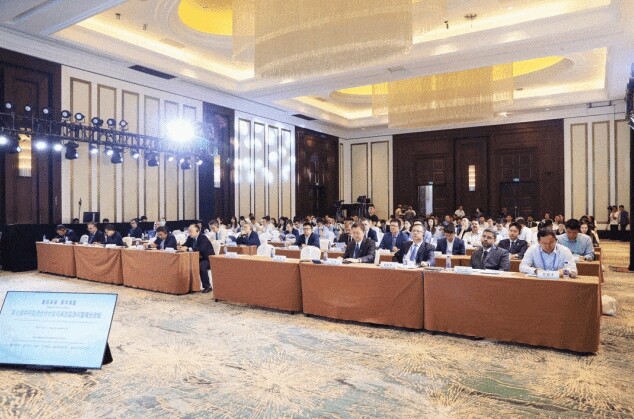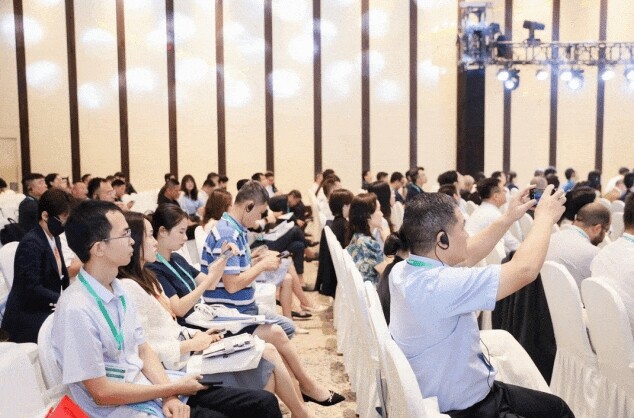 Yu Miao, general manager of Yellow River Company, delivered a keynote speech at the meeting titled "Sharing Empirical Experimental Results and Jointly Promoting China-Arab Energy Cooperation". He mainly introduced the clean energy cooperation between Yellow River Company and Arab countries, and released the national photovoltaic, storage The operational results of the experimental platform (Daqing base) can be verified. The sub-forum was chaired by Shi Lishan, former deputy director of the New Energy Department and Renewable Energy and Nuclear Power Department of the National Energy Administration and vice president of the China Industrial Development Promotion Association.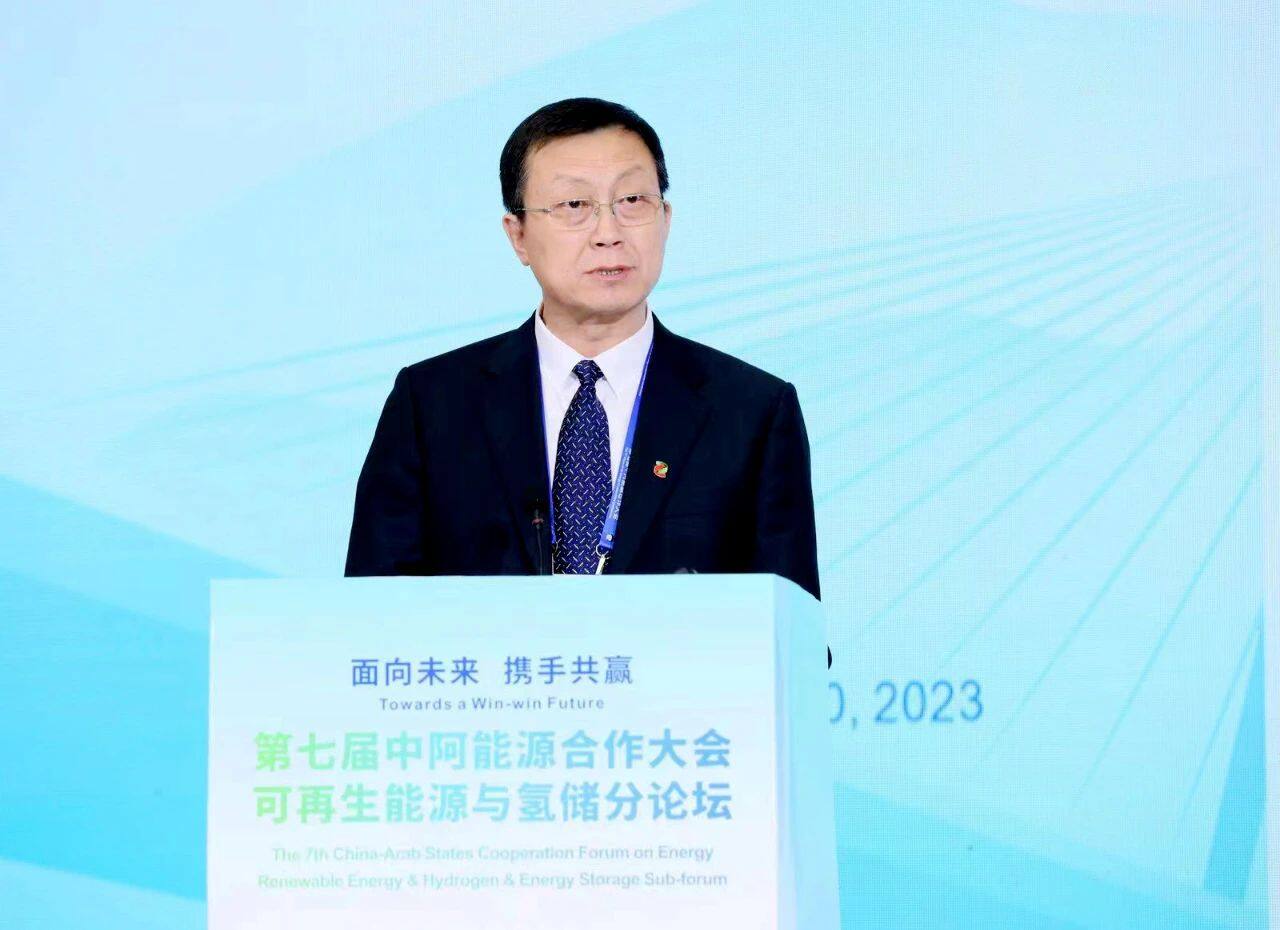 Yu Miao said that Huanghe Company attaches great importance to clean energy cooperation with Arab countries. In 2021, it will set up a regional representative office in Dubai on behalf of the State Power Investment Group. In 2022, it will undertake the new energy related work of the China-Arab Clean Energy Training Center organized by the China National Energy Administration. Online training work. Currently, it is co-investing and constructing three projects with its partners, including the Saudi Red Sea Public Utility Project and the Alas 700 MW Photovoltaic Project, and is actively promoting and incubating the development of more renewable energy and green hydrogen projects in Arab countries.
In order to promote a more healthy and orderly development of the global photovoltaic industry, Huanghe Company has always provided outdoor scientific inspection and comparison data support for the practical application effects of new photovoltaic (energy storage) technologies, new products, and new solutions. Yu Miao shared at the forum that the first national-level photovoltaic and energy storage demonstration experimental platform (Daqing base) built by Huanghe Company has 4 product demonstration areas for photovoltaic modules, inverters, brackets, and energy storage products, as well as 2 photovoltaic and energy storage products. The operational empirical results of a system experimental area.
"The general plan of the Daqing base is to arrange about 640 empirical experimental programs, with a scale of about 1.05 million kilowatts. It will be constructed in five phases. In the first phase, 161 empirical experimental programs will be arranged. The platform will be developed around the functions of 'actual measurement, demonstration, experiment, testing, and certification' Related work." Yu Miao said that the platform aims to promote the development of the photovoltaic and energy storage industries. It will be launched in November 2021 and will officially carry out empirical experiments in January 2022, filling the outdoor empirical gap in the industry. The platform is equipped with 20 kinds of sensors and 515 sets of equipment, and the amount of data collected every day exceeds 300GB. It can form more than 150 real-time data analysis reports, realizing real-time collection and analysis of all elements and whole-process data of photovoltaic power stations. The database formed by the platform can help the country formulate industry Policies and technical standards provide scientific basis and contribute Yellow River wisdom, Chinese solutions and Chinese standards to the development of the global new energy industry.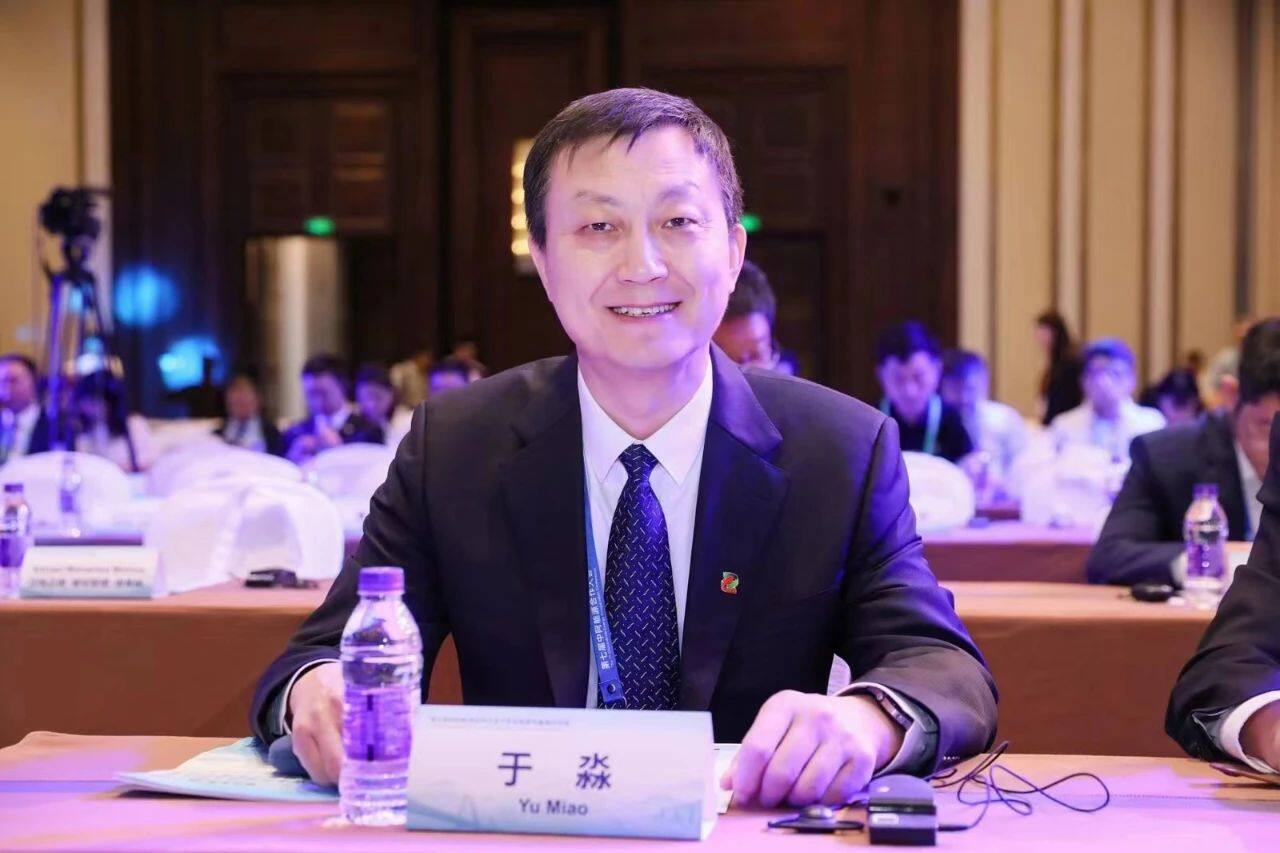 Yu Miao stated at the forum that over the years, while Huanghe Company has focused on the development of green energy, it has also worked hard to verify and communicate its practical results more extensively on the international energy development stage, especially in areas with rich scenery resources and vast land areas. , Arab countries with huge potential for energy transformation. In the future, Huanghe Company is willing to work hand in hand with more Arab League countries to jointly explore cooperation opportunities in the fields of "new energy +", green hydrogen, comprehensive smart energy, green electricity transportation, etc., and carry out multi-faceted and multi-faceted energy transformation, ecological environment management at home and abroad, etc. Investment, development and technological innovation cooperation from different perspectives will make new and greater contributions to jointly building a global community with a shared future and promoting global clean and low-carbon transformation!
It is reported that the 7th China-Arab Energy Cooperation Conference opened multiple sub-forums focusing on oil and gas, nuclear energy, renewable energy and hydrogen storage to conduct in-depth discussions and express insights on practical cooperation between China and Arab countries in different fields. The forum also released a number of major results such as the "Review and Prospects of China-UAE Energy Cooperation" and "International Hydrogen Energy Technology and Industry Development Research Report 2023". Yu Miao's keynote speech at the renewable energy and hydrogen storage sub-forum also attracted great attention from all walks of life.
Most of the member states of the League of Arab States are located in areas rich in solar or wind energy resources around the world, with favorable conditions and huge development potential for renewable energy development. In recent years, China and Arab countries have actively expanded cooperation in the fields of solar energy, wind energy, hydropower and other fields. The successful implementation of a number of investment projects has promoted clean energy cooperation between the two parties and assisted Arab countries in their energy transformation. At present, Huanghe Company has reached a broad strategic consensus with Saudi Arabia, the United Arab Emirates, Egypt, Morocco, Oman, Tunisia, Algeria and other countries to develop clean energy and green power conversion projects.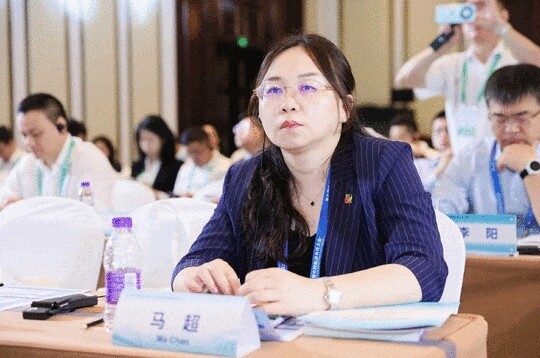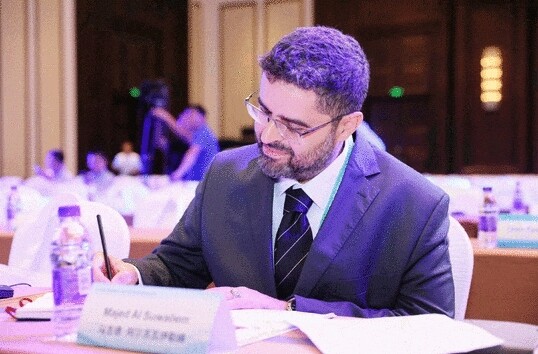 Related reports from the forum stated that as the world's advanced photovoltaic power generation company, SPIC Yellow River Company actively promotes the high-quality development of user-side integrated smart energy, green power conversion and other industrial sectors, and is the first in the industry to create models such as water, wind and solar complementation and photovoltaic desertification control. The Saudi Red Sea project, jointly promoted by Yellow River Company and Saudi International Electricity and Water Company (ACWA Power), is the world's largest off-grid integrated smart energy project. It can reduce carbon dioxide emissions by 567,000 tons per year after completion.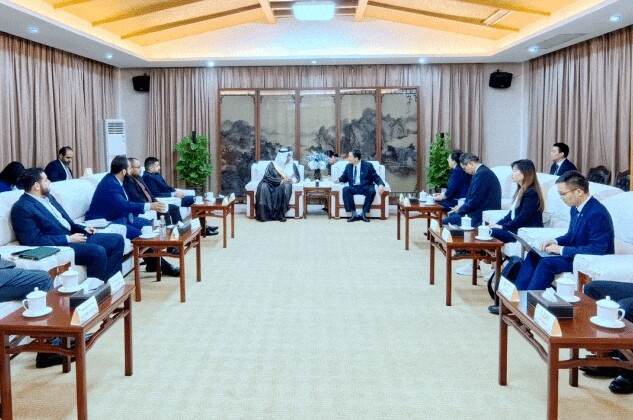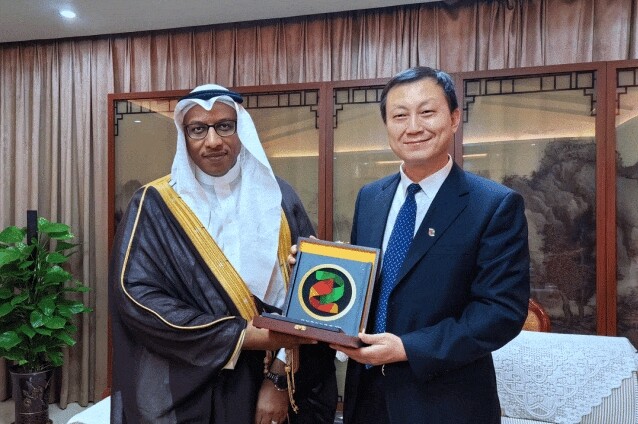 On the afternoon of the 20th, Yu Miao, accompanied by the head of the Asia and Africa Division of the International Department of the National Energy Administration, met with Abdullah Albisi, Deputy Minister of Electric Power of the Saudi Ministry of Energy, at the Haikou City Government. The two sides discussed how to promote a higher level of energy. , reach a consensus on higher-quality cooperation. The two parties believe that energy cooperation is the "main axis" and will continue to promote cooperation in clean energy development and green hydrogen projects, build a higher level of China-Arab strategic partnership, and write a new chapter in China-Arab friendly cooperation.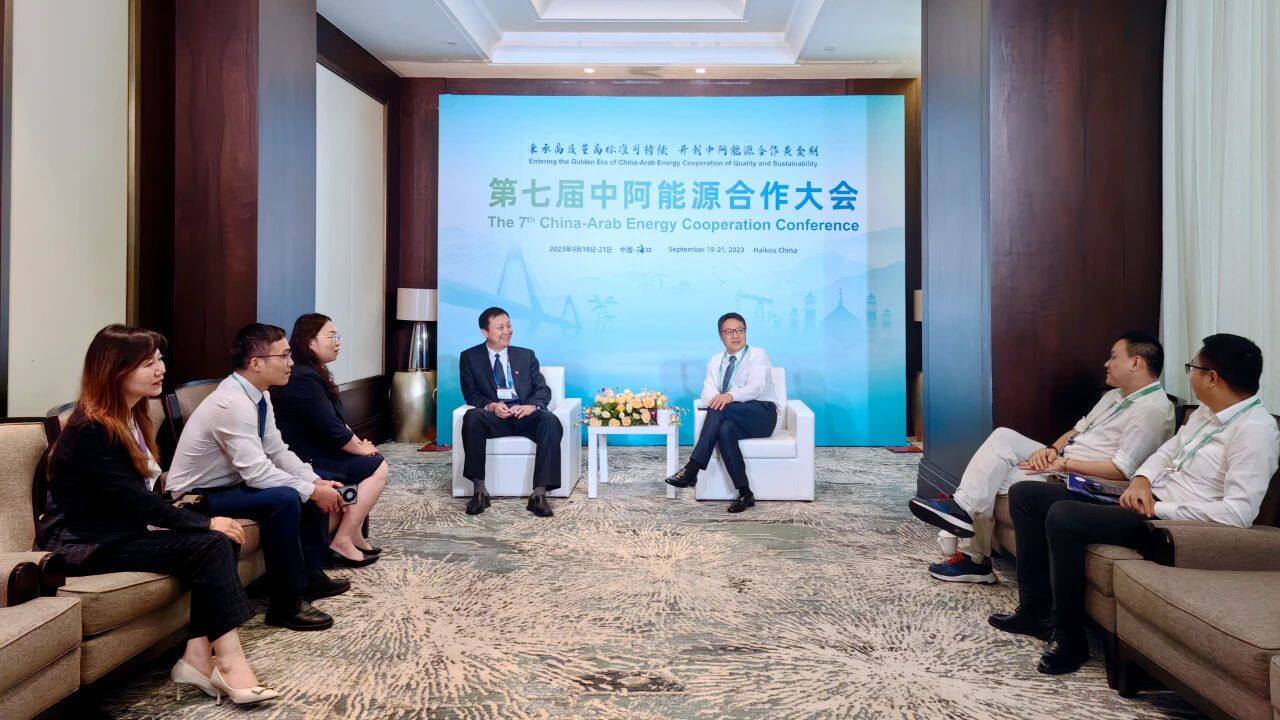 While in Qiong, Yu Miao also met with Zhang Weihua, vice president and general counsel of United Energy Group, and Hu Yantao, general manager of the clean energy sector. The two parties reached a consensus on overseas green hydrogen and oil and gas clean energy power supply. Editor/Xu Shengpeng
Comment
Please Login to post a comment