Speciality
Li Qiang attended the opening ceremony of the 20th China-Asean Expo
Premier Li Qiang attended the ASEAN Expo and delivered a speech, stressing the importance of China-Asean relations
Premier Li Qiang attended the ASEAN Expo and delivered a speech, stressing the importance of China-Asean relations
Reading this article requires
On the morning of September 17, 2023, Premier Li Qiang of the State Council attended and delivered speeches at the opening ceremony of the 20th China ASEAN Expo and the China ASEAN Business and Investment Summit in Nanning, Guangxi. Approximately 1200 people attended, including Cambodian Prime Minister Hun Manai, Lao Prime Minister Song Sai, Malaysian Prime Minister Anwar, Vietnamese Prime Minister Pham Myung jung, Indonesian Vice President Mahmoud, Thai Deputy Prime Minister and Minister of Commerce Putan, ASEAN Secretary General Gao Jinhong, and representatives of the business community from China, ASEAN and other countries and regions.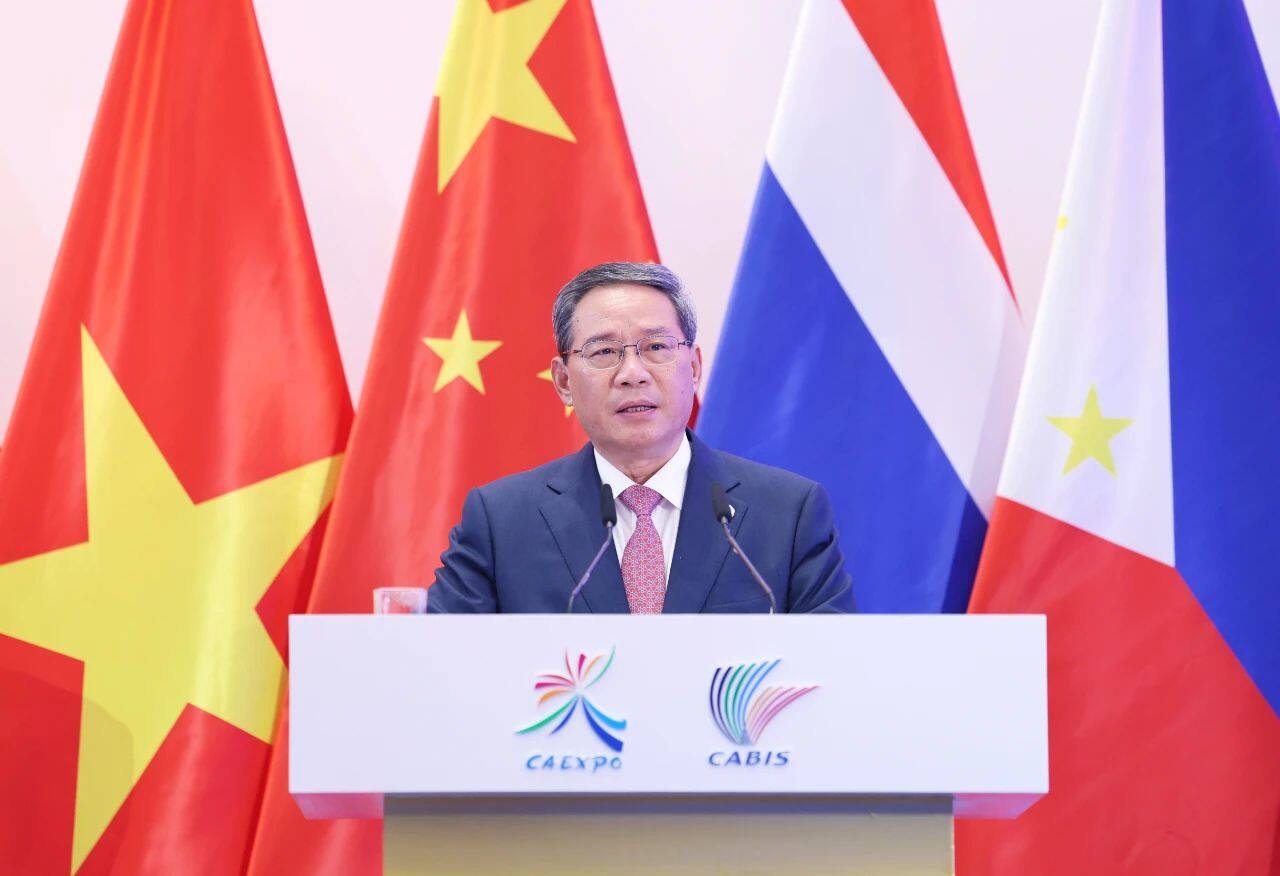 Li Qiang Attends the Opening Ceremony of the 20th China ASEAN Expo and Delivers a Speech
Li Qiang stated that the 20 years since the establishment of the China ASEAN Expo have witnessed the continuous development of bilateral relations. We adhere to unity and self-improvement, win-win cooperation, and a global perspective. The China ASEAN relationship has become the most successful and dynamic model in Asia Pacific regional cooperation, and a vivid example of promoting the construction of a community with a shared future for mankind.
Li Qiang stressed that the sound situation of China-Asean relations has not come easily and embodies the joint efforts of all parties, which has its essential core and the main line throughout, which is the four words "amity, sincerity, mutual benefit and inclusiveness" neatly summarized by Xi Jinping. These four words are not only the basic orientation of China's neighborhood diplomacy, but also the way of good-neighborly and friendly relations, and an important magic weapon for us to create a better future. We need to put these four words into practice and work harder to create a sound environment conducive to development, prosperity, peace and tranquility, so that the development of countries will benefit neighboring countries and people in the region.
One is to better practice the word "pro" and further deepen emotional integration. China is willing to expand cooperation with ASEAN in areas such as culture, tourism, training, youth, and continuously enhance people's mutual understanding and affinity. The second is to better practice the word "sincerity" and further consolidate the foundation of trust. China is willing to work with ASEAN countries to abide by their promises and carry out cooperation in various fields. China will adhere to the basic national policy of opening up to the outside world and strive to create a good business environment that allows investors from all countries to feel at ease and at ease. The third is to better practice the word "benefit" and further tighten the bond of interests. China is willing to expand the import of advantageous and characteristic products from ASEAN countries, continuously improve the level of regional connectivity, and build a more stable, smooth, and comparative advantage based regional industrial chain supply chain. The fourth is to better practice the word "tolerance" and further expand our open mindedness. China firmly supports the ASEAN centered regional cooperation framework, will promote the joint construction of the "the Belt and Road" initiative to better align with the development strategies of countries, and continue to promote regional economic integration.
Leaders of the participating ASEAN countries said in their speeches, Asean countries highly appreciate the concept of amity, sincerity, mutual benefit and inclusiveness put forward by Xi Jinping, and China's important contribution to promoting regional peace and prosperity. Willing to strengthen cooperation with China, further open up markets, enhance connectivity and interdependence, continue to advance the Belt and Road Initiative, enhance supply chain resilience, oppose protectionism and politicization of trade and investment, and work together to address global challenges such as food security and climate change, so as to achieve mutual benefit and common development.
Subsequently, Li Qiang announced the opening of the expo and jointly opened with the guests. After the opening ceremony, Li Qiang visited the exhibition hall of the China ASEAN Expo and interacted with the leaders of the participating units. Wu Zhenglong and Gao Yunlong attended relevant activities. Editor/Yang Yang
Comment
Please Login to post a comment