Construction Frontline
China Huaneng opens the door to UK green electricity
In recent years, the UK has been promoting the development of renewable energy to achieve carbon neutrality targets
According to the plan, the UK will completely stop coal-fired power generation by 2020 to reduce carbon emissions.
Reading this article requires
Massive battery storage plants could soon become a familiar sight across the UK, with hundreds of applications for construction already submitted to authorities.
The proportion of renewable energy power generation in the UK continues to increase, but renewable energy sources such as solar and wind power are intermittent, posing great challenges to the stable operation of the power grid. China Huaneng has built Europe's largest single battery energy storage power station in Mendy, Wiltshire, England, which can continuously supply power to 40,000 households. This is also the first large-scale battery energy storage project built by a Chinese power company in a developed country, creating the possibility for the British power grid to absorb more renewable energy.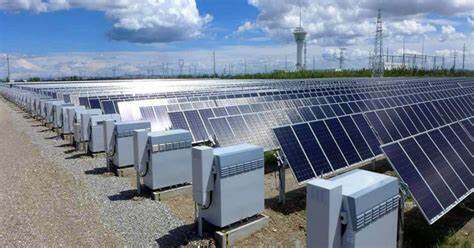 Traditionally, fossil fuel power plants have been used to manage these peaks and troughs, but over time, battery storage facilities could replace some of these original peaking generators. As more electricity comes from wind and solar, demand for these batteries and similar energy storage facilities is expected to increase significantly. Editor/Xu Shengpeng
Comment
Please Login to post a comment