Company
LS GROUP and SHUIFA GROUP signed a strategic cooperation framework agreement
Lanshi Group actively promotes the transformation from traditional energy equipment to new energy equipment manufacturing field
Lanshi Group actively integrates into the new development pattern of the province's new energy industry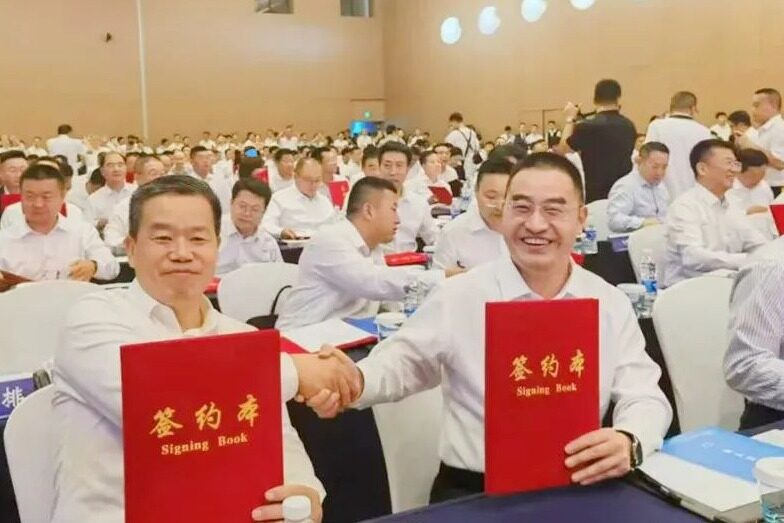 Reading this article requires
On September 9, 2023, the Investment Promotion meeting of key industries in Gansu Province was held in Guangzhou. During the period, Wang Bin, Party Secretary and chairman of Lanshi Group, and Liu Zhiguo, Party secretary and chairman of Shuifa Group, signed the strategic cooperation framework Agreement on behalf of the two companies respectively. Enterprises of the two sides will jointly expand the new space of photovoltaic + industry on the basis of new energy project cooperation, and carry out project cooperation in various aspects such as agro-optical complementarity, new equipment manufacturing and application, new energy storage construction, hydrogen energy scenario application and multi-energy complementarity.
Founded in November 2009, Shuifa Group currently has 170 billion yuan of assets, more than 25,000 employees, and an operating revenue of 78 billion yuan in 2022, ranking 308th among China's Top 500 enterprises in 2022. Its listed company, China Shuifa Xingye Energy Group Corporation, was listed on the main Board of the Hong Kong Stock Exchange in 2009, and became a state-owned Hong Kong stock listed company of Shuifa Group with layout in the Guangdong-Hong Kong-Macao Greater Bay Area. After 28 years of steady development and continuous innovation, it has gradually developed into a high-tech enterprise group focusing on three industries: clean energy, green building and new materials. Now it has 11 first-level ownership companies with assets of 17 billion yuan.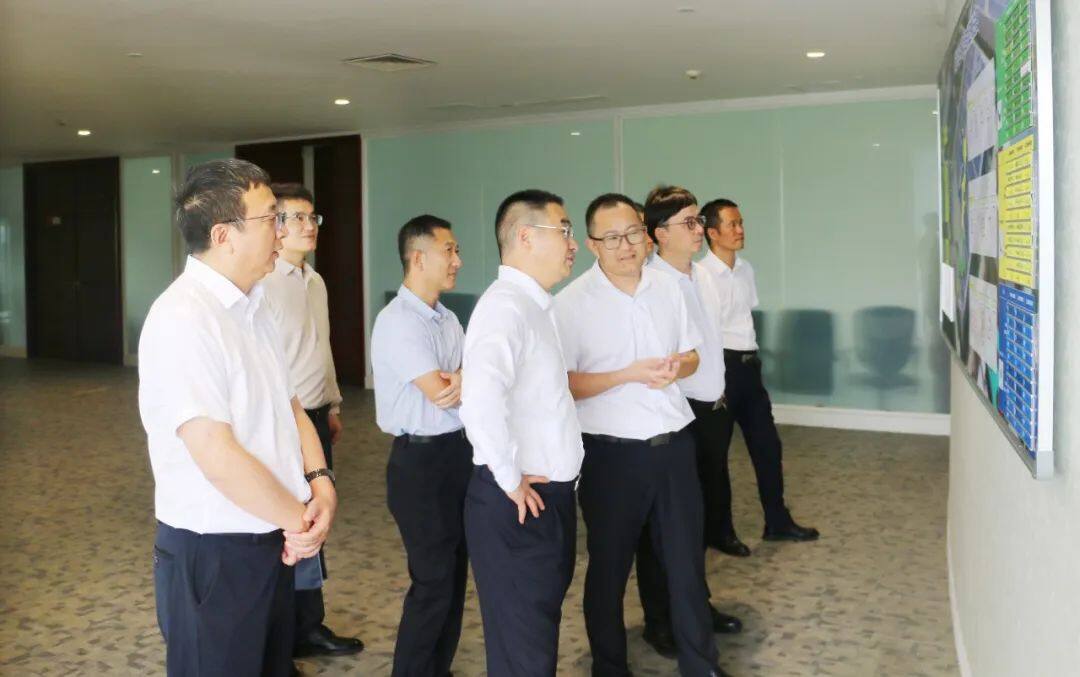 In recent years, on the basis of giving full play to the advantages of traditional energy equipment, Lanshi Group has actively promoted the transformation from traditional energy equipment to new energy equipment manufacturing field, and vigorously explored the new energy equipment market and energy engineering service market such as nuclear energy, hydrogen energy, photovoltaic thermal energy, and energy storage. As the main chain enterprise of the province's equipment manufacturing industry chain and provincial key enterprises, Lanshi Group actively integrates into the new development pattern of the province's new energy industry, focuses on extending the industry chain, expanding new fields, planning the layout of the new energy industry, and creating the competitive advantage of the whole industry chain. The strategic cooperation with Shuifa Group will accelerate the transformation of Lanshi Group to the new energy equipment industry.
The two sides said that they will give full play to their respective advantages in new energy power generation, equipment, technology, capital and other aspects, focus on the development ideas of strong leaders, complementary chains, and gathering groups, concentrate superior forces, rapidly develop and expand the scale of the new energy industry, integrate and drive the development of the new energy industry in Gansu, and work together to create a practice model of cooperation between the east and the West, and jointly build a new pattern of high-quality development.
After the signing of the agreement, Wang Bin and his delegation went to China Shuifa Industrial Energy Group, a listed company of Shuifa Group located in Zhuhai City, for further visits and exchanges. Group deputy General manager Gao Feng and the person in charge of Lantuo company participated in the exchange activities. (This article from see road official website: www.seetao.com without permission shall not be reproduced otherwise it must be corrected, please indicate see road network + original link) See road network mechanical column editor/Gao Limei
Comment
Please Login to post a comment