Company
GEEC and CREC sign cooperation agreement
The two sides continue to innovate cooperation to actively contribute to accelerating social and economic development
The two sides signed a strategic cooperation agreement to give full play to their respective advantages and carry out multi-level and all-round development in new energy and other fields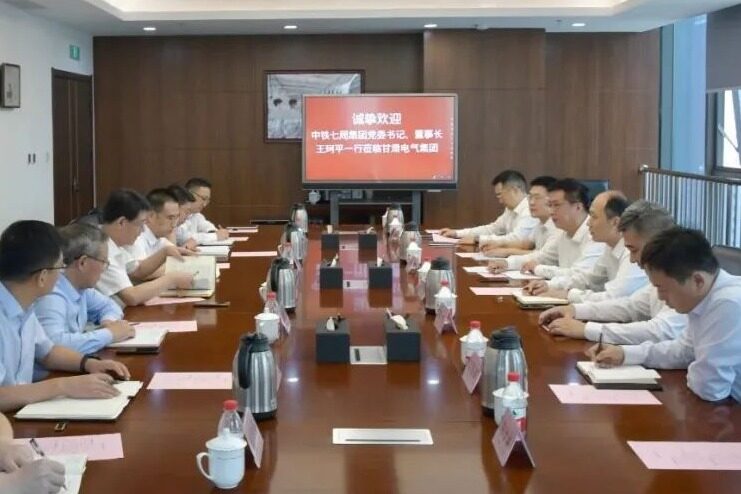 Reading this article requires
On September 7, 2023, Gansu Electric Group and China Railway Seventh Bureau signed a strategic cooperation agreement, and the two sides will give full play to their respective advantages, jointly expand the industrial chain, and carry out multi-level, multi-mode and all-round practical cooperation in the fields of new energy, power engineering, investment and operation. Liu Wanxiang, Party secretary and chairman of Gansu Electric Group, and Wang Keping, Party secretary and chairman of China Railway Seventh Bureau Group, attended the signing ceremony.
At the symposium, Liu Wanxiang welcomed the visit of Wang Keping and his delegation, appreciated the industry influence and development strength of China Railway Seventh Bureau, and briefly introduced the development situation and future development plan of Gansu Electric Group since the reorganization. He said that as one of the world's top 500 enterprises, the backbone enterprises and star enterprises of China Railway, the Seventh Bureau of China Railway has strong strength, advanced technology, standardized management and good benefits, and has made positive contributions to accelerating social and economic development. It is hoped that the two sides will take this signing as an opportunity to continuously innovate cooperation models, deepen cooperation areas, open a new situation of complementary advantages, mutual benefit and win-win, and jointly contribute to the high-quality economic and social development of Gansu Province.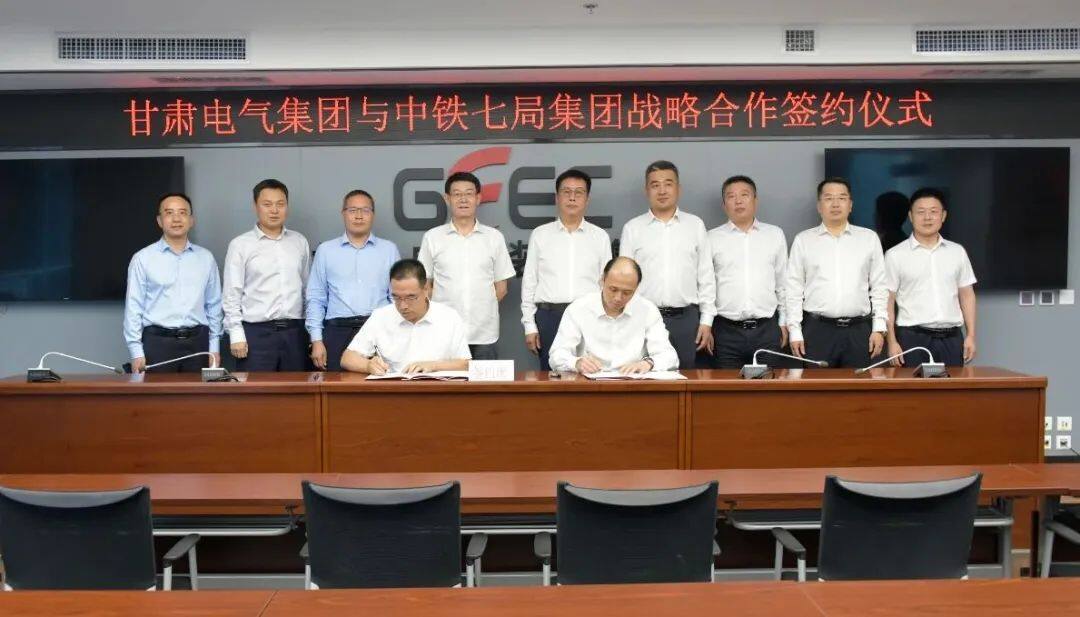 Wang Keping briefly introduced the development history, business performance, market layout and integration of enterprises and local development of China Railway Seventh Bureau. He said that the northwest region has a good development momentum and a superior business environment, which is an important position for China Railway Seventh Bureau to expand the market. Gansu Electric Group, as a large-scale professional industrial group in the field of electrical and electrical engineering in Gansu Province, has great development potential. China Railway Seventh Bureau is willing to give full play to its own advantages, jointly expand the development space with Gansu Electric Group, achieve mutual benefit and win-win situation, and contribute to the investment and construction of Gansu's new energy field.
After the symposium, Yang Guangfei, member of the Party Committee and deputy general manager of Gansu Electric Group, and Sun Shengfeng, deputy general manager of China Railway Seventh Bureau Group, signed a strategic cooperation agreement on behalf of both companies. Heads of relevant departments and subsidiaries of the Group and China Railway Seventh Bureau participated in the discussion and signing ceremony. Editor/GaoLiMei
Comment
Please Login to post a comment