Technology
How Does BYD Forklift Embrace the Green Electric Transformation?
Zhejiang Province is the first to introduce a work plan for phasing out old diesel forklifts and replacing new energy sources
Under the dual wheel drive of technological improvement and environmental policies, what will BYD forklift deliver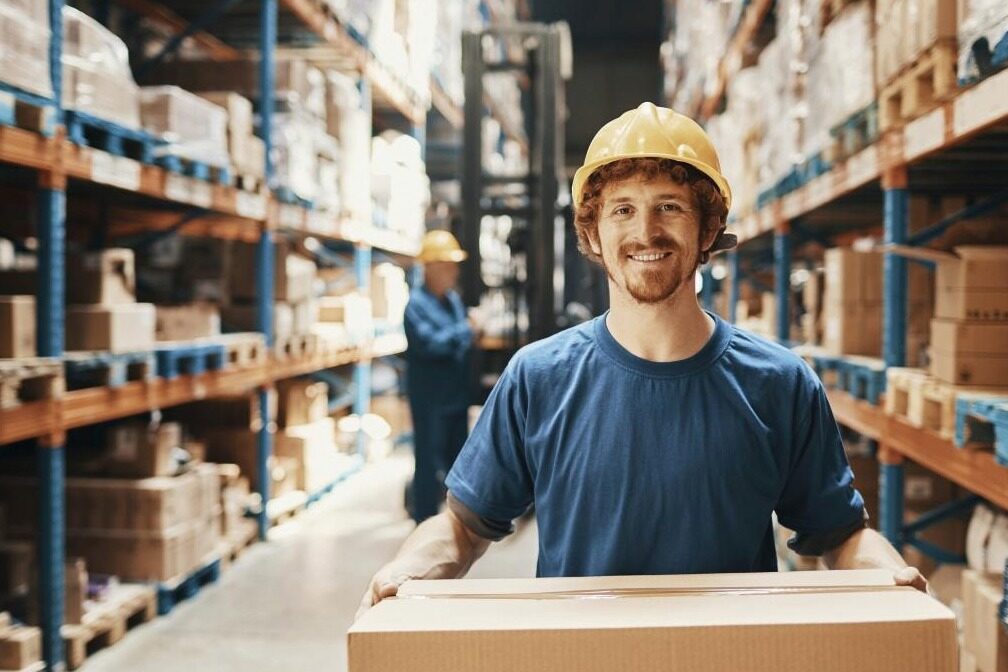 Reading this article requires
Introduction: The forklift industry is facing the policy of replacing oil with electricity again. Zhejiang Province has taken the lead in introducing a work plan for the elimination and replacement of old diesel forklifts with new energy. With the dual wheel drive of technological improvement and environmental protection policies, what will BYD forklifts deliver?
Elon Musk once stated that China is leading the world in the fields of photovoltaic and electrification. 20 years ago, who would have thought that we would rise from nothing, experience ups and downs, overtake on curves, and reach an international leading position on this journey. In 1987, China selected 100 outstanding farmer entrepreneurs, but on the day of receiving the award, only 99 were present. The only one who did not attend was Wenzhou farmer Ye Wengui. At that time, he was doing what now looks like cyberpunk - making electric cars. But that's how the story started. After 40 years of dripping water and wearing away stones, it couldn't be stopped.
Spark Emergence
Two years later, the first electric car drove to the highest mountain in Wenzhou, and for the next twenty years, news about Chinese electric cars almost disappeared, but exploration never stopped. Since the 1990s, China has been exploring a development fast lane that can truly become a world power in automotive and industrial vehicles. At the turn of the century, China's automobile industry has already been considerable in scale, but it is large but not strong. In the era of traditional fuel, the core of important enterprises lies in precision manufacturing and mass production industrial capabilities such as Germany and Japan. Faced with their accumulation over the past few decades or even a century, it is not easy to surpass them.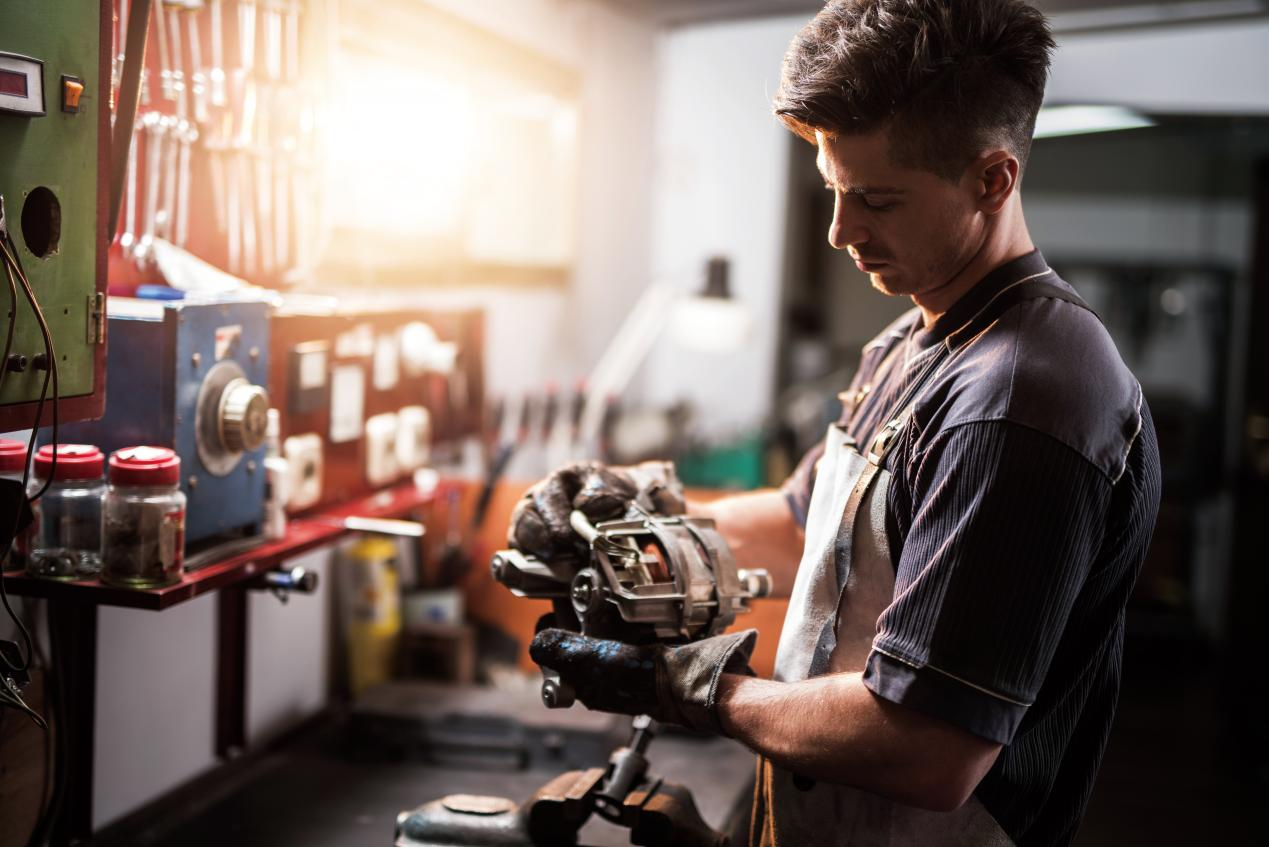 At that time, some people expressed that developing new energy was a leapfrog development opportunity for China's automotive industry! In 2004, shortly after the car was built, BYD immediately launched the pure electric taxi EF3, electric concept car ET, and hybrid sedan Hybrid S. Four years later, in 2008, BYD launched its F3DM with a DM hybrid system, marking the first step in mass production of new energy vehicles in China, but the response was still mediocre. Despite this, BYD still maintains a large amount of technology and financial investment in the new energy field, and has formulated a series of new energy plans that basically cover the entire new energy industry chain. Freshmans always grind and strike hard, and only by growing hard can they break through that critical point of survival. To strive to be at the forefront of global development of new energy vehicles, this statement has begun to be put on the table by major policies.
Just a year later, BYD launched the pure electric vehicle E6, equipped with its self-developed lithium iron phosphate battery. Since then, BYD Group has successively launched disruptive technologies such as blade batteries, DM-i super hybrid, e-platform 3.0, and CTB battery body integration, helping its business achieve leapfrog development and promote technological transformation in the new energy vehicle industry. At the same time, it has also provided BYD forklifts with world-class battery technology. Relying on strong backing and innate temperament, BYD forklifts have begun to make great strides in the field of new energy forklifts.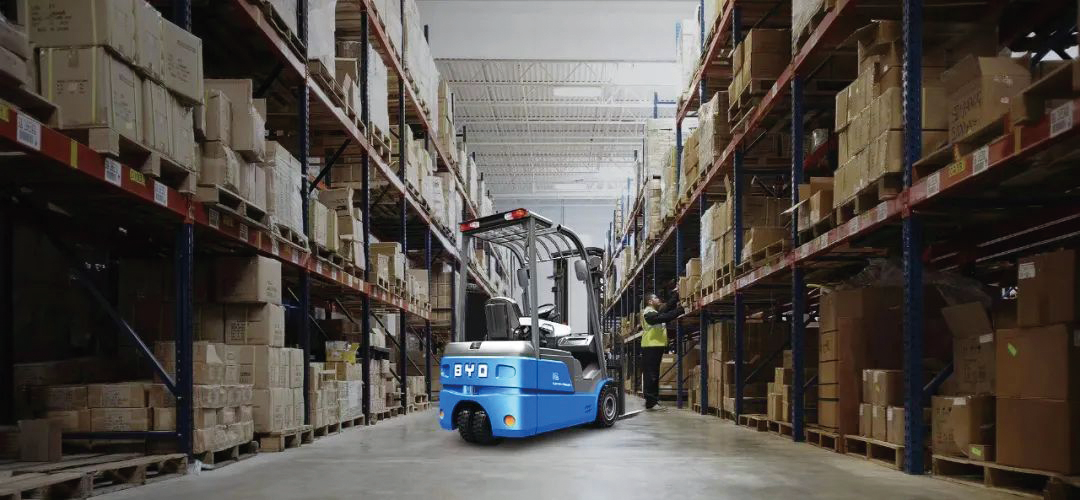 Before 2009, the Chinese forklift industry did not seem to have any topics to be proud of in the international market, except for manual hydraulic pallet trucks that swept through foreign markets with their low price advantages. The forklift power system composed of high-tech barriers such as engines and transmissions has always been a fatal weakness in China's forklift power system.
With the development of relevant environmental policies and technologies at home and abroad, the trend of electrification and intelligence of industrial vehicle products is becoming increasingly evident. Traditional internal combustion engine forklift companies allocate 80% of their energy to supply chain management, while only 20% of their resources are devoted to the research and development of new technologies. Ultimately, internal combustion engine technology is still unable to break through, and more manufacturers are competing for cost control capabilities.
The BYD electric forklift, on the other hand, has transformed the original internal combustion engine, gearbox, and drive system into a battery, motor, and electronic control system, greatly simplifying the traditional mechanical transmission system. Once the integration and modularization of the forklift industry are achieved, the number of components can be reduced by 50% compared to traditional internal combustion forklifts. With the increasingly perfect electric forklift industry chain, especially the increase in upstream industry chain and supply system capacity, the cost of lithium batteries has significantly decreased, and the price of electric forklifts is gradually approaching that of internal combustion forklifts of the same level.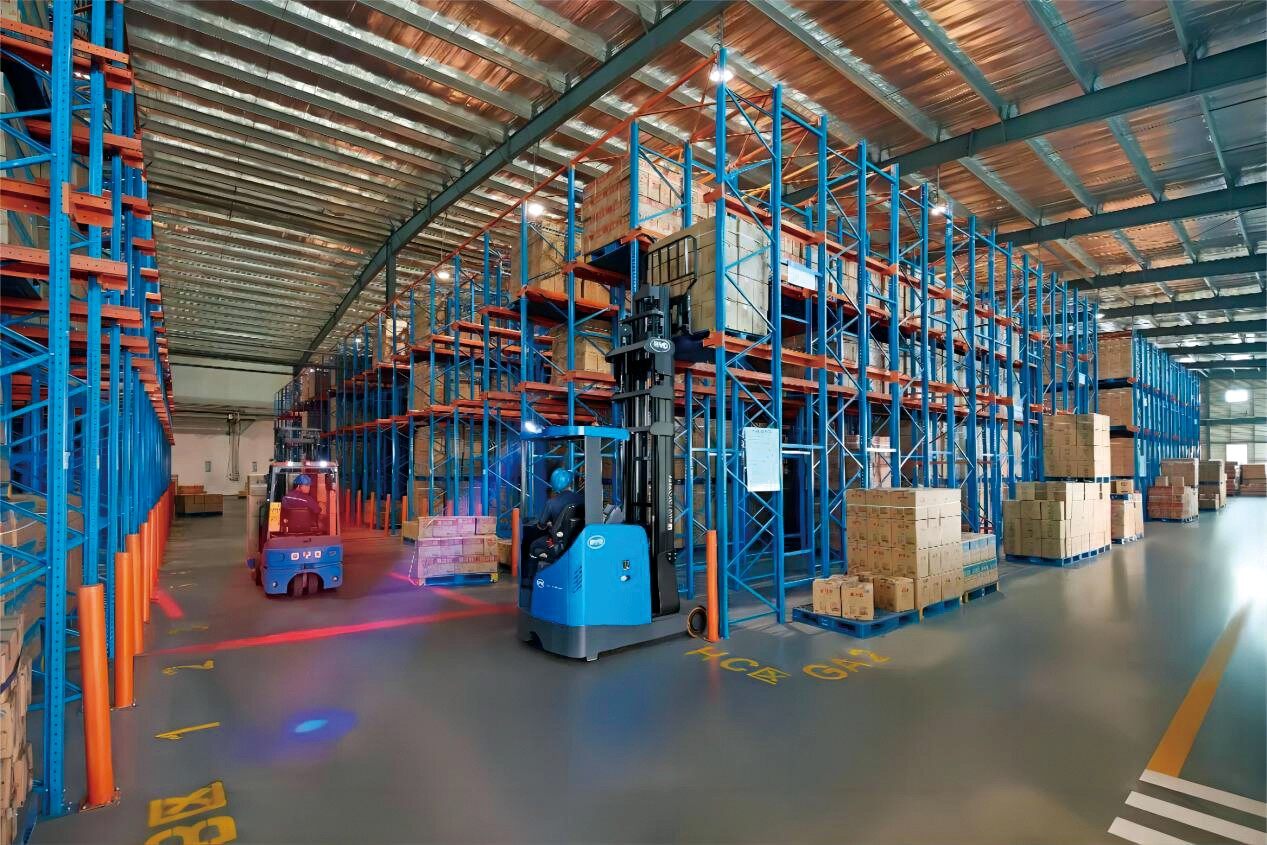 The end of the Stone Age was not due to the absence of stones, nor was the end of the Petroleum Age due to the absence of oil. In the 1970s, the leaders of the Organization of the Petroleum Exporting Countries left behind a famous saying. The outbreak of new energy vehicles has clearly placed itself in front of the century old interface between the automotive and industrial vehicle industries. Global forklift industry leaders have taken chips to the table of the new energy race, and BYD is undoubtedly the licensor.
Sparking a prairie fire
As the green industry gradually becomes a driving force for the high-quality development of the industrial economy, more and more enterprises are willing to replace polluting fuel forklifts with more environmentally friendly new energy forklifts. BYD takes advantage of the situation, practicing internal skills and external repair services, adhering to the concept of balanced development of quality, efficiency, scale, and structure, and continuously striving to deepen and refine its products. It is committed to creating comprehensive logistics handling solutions for users.
The innovation driven development strategy is the engine of sustained growth for enterprises, and good products are also the cornerstone of long-term development for enterprises. BYD Forklift is well versed in this field, continuously increasing research and development investment, persisting in mastering the underlying core technology, and continuously improving the product, service, and quality system. With innovative industrial vehicle design, core battery management technology, and advanced automation manufacturing level, BYD has established multiple series and wide matrix lithium-ion balanced forklift products so far.
Whether it's products or services, our BYD forklift will take new steps. Clean logistics and handling equipment is an important part of improving the energy structure, making it an inevitable trend for forklifts to switch from oil to electricity. In the next five years, we will continuously improve BYD's core competitiveness, increase market share by strengthening talent team construction and technological innovation, and strive to provide users with more accurate and applicable green logistics solutions. Bi Guozhong, General Manager of BYD Forklift Division, stated.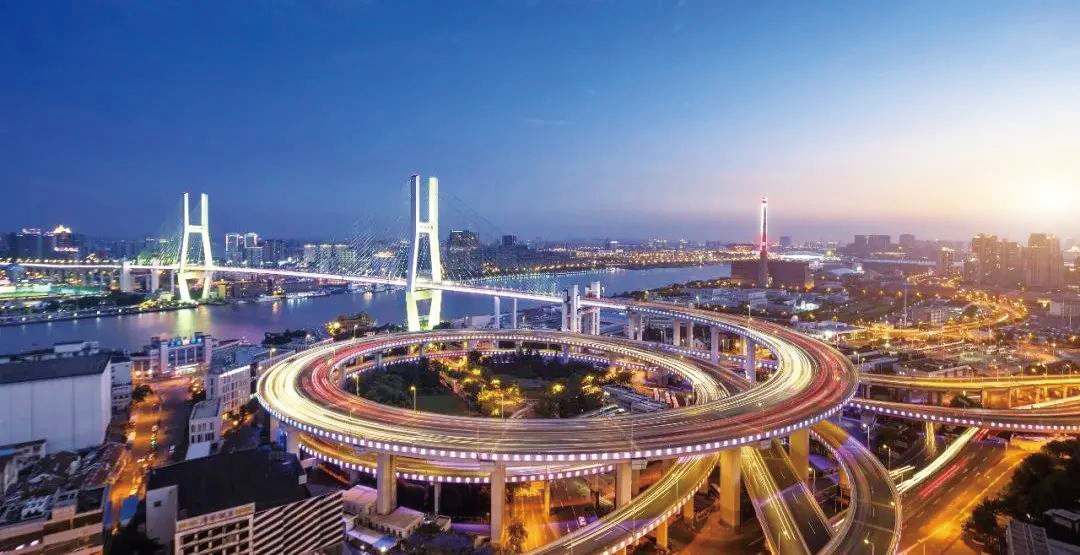 At the BYD Forklift New Product Launch in February 2023, a full range of new energy forklift products, including counterweight forklifts, forward moving forklifts, pallet trucks, tractors, AGVs, etc., were unveiled. BYD Forklift showcased its brand development strategy to the entire industry. Developing new energy forklifts is one of the important ways to implement the dual carbon goal, and at the same time, new energy forklifts are also the main direction for the transformation and development of the global forklift industry. For the overseas market, BYD Forklift has launched advanced and energy-saving ECB25i-C balanced weight forklifts, EL, and EL-pro series products. This series of products is specifically developed for the domestic market and developing countries. The fast iteration product series and reliable product quality have become new growth points for BYD's forklift industry.
Against the backdrop of energy transformation, BYD Forklift, as a global leader and pioneer in the new energy forklift industry, actively responds to the national dual carbon call. With its precise strategic layout and deep technological accumulation, and driven by a series of marketing strategies and promotion combinations, BYD Forklift has achieved a good start through technological innovation, product upgrading, and large-scale development, and maintained a momentum of development from good to good. In the future, BYD Forklift will seek changes in more application fields, not forgetting its original intention, continue to adhere to the pursuit of innovation, dedication to products, and commitment to customers, improve the company's overall management and product competitiveness, create industry benchmark brands, and provide customers with more high-quality products and services.Editor/GaoLiMei
Comment
Please Login to post a comment