Technology
How was the Chinese shield tunneling steel dragon refined
CCCC Tianhe has led the way - unmanned operation, autonomous cruising
In the development of future super large shield tunneling machines, CCCC Tianhe has led the way - unmanned operation and autonomous cruising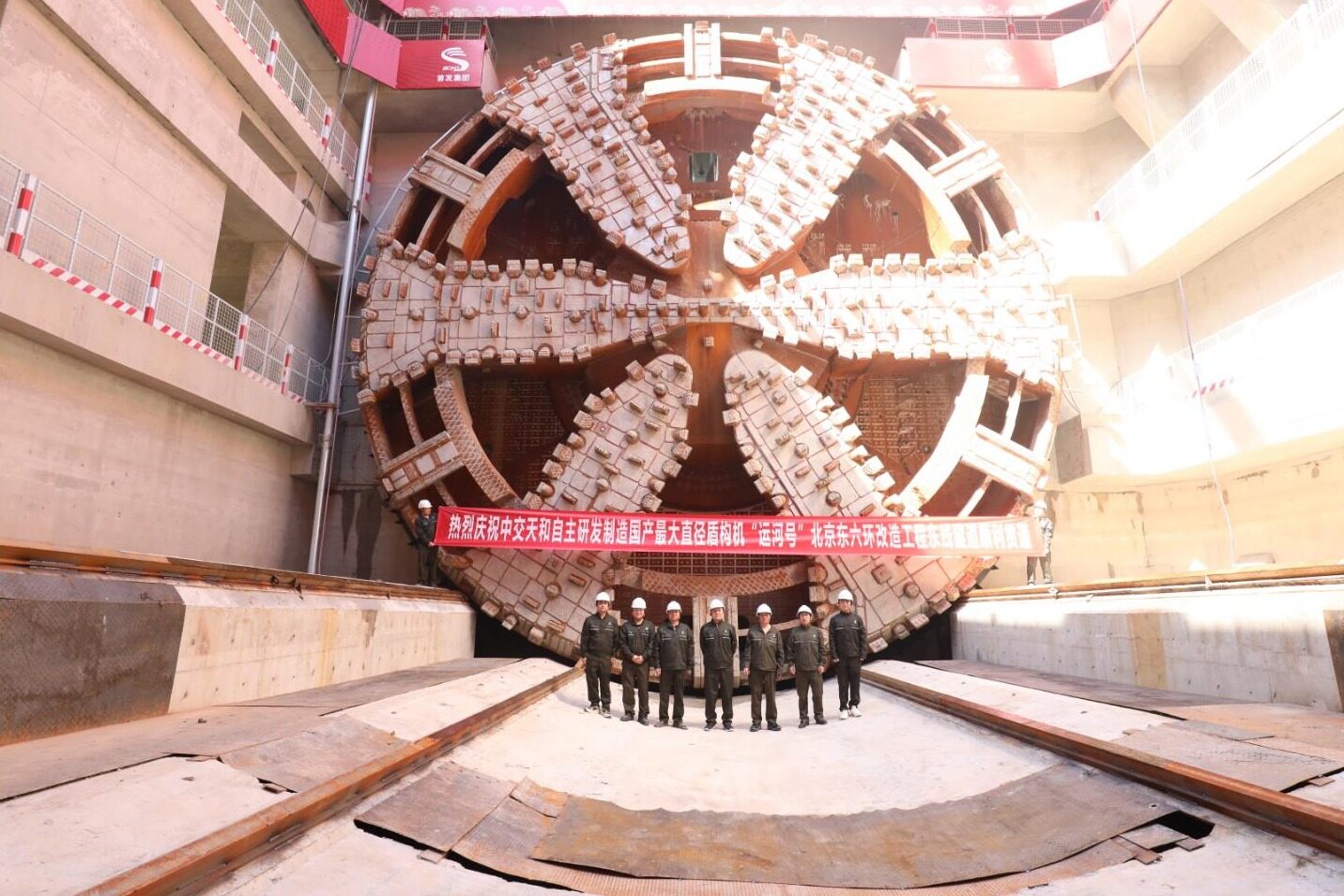 Reading this article requires
On the morning of August 21st, the domestically produced largest diameter shield tunneling machine "Yunhe", independently developed by CCCC Tianhe and used for the eastern tunnel of the Beijing East Sixth Ring Road renovation project, was completed as scheduled, marking the completion of the longest shield tunneling highway tunnel in China.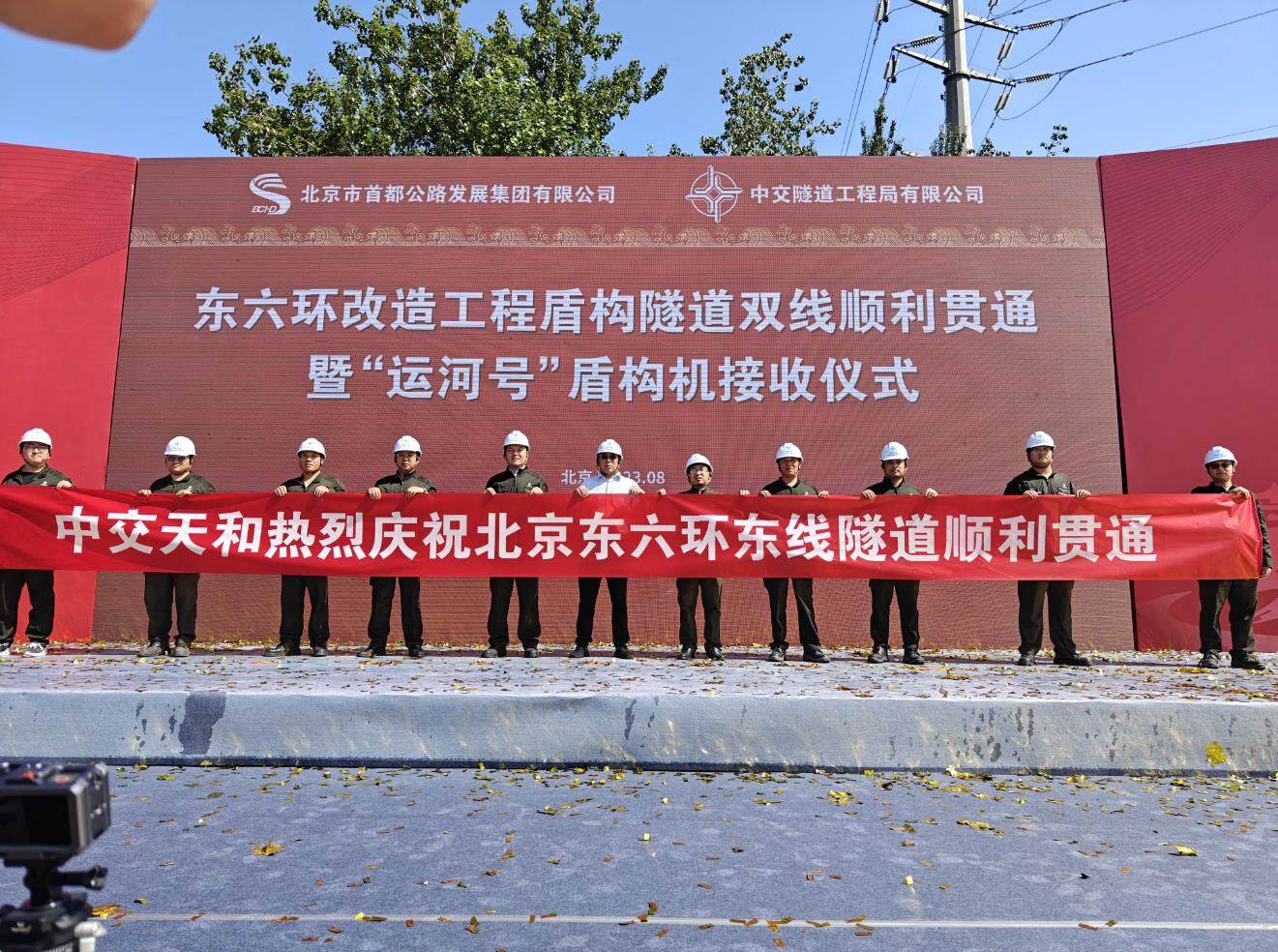 The "Canal" is the largest ultra large diameter shield tunneling machine tailored by CCCC Tianhe for this project in China, with an excavation diameter of 16.07 meters. Its total length is about 145 meters, total weight is about 4500 tons, and the localization rate has reached over 98%. It is the first domestically produced 16 meter level ultra large diameter shield tunneling machine, and also one of the largest diameter mud water balance shield tunneling machines developed in China with fully independent intellectual property rights.
The successful application of the "Canal" once again demonstrates China's strong strength in the development of ultra large diameter shield tunneling machines, providing an important leading and demonstration effect for China's future full utilization of underground space.
Deep cultivation for ten years, from following to leading
Shield tunneling machine is a high-end tunnel excavation equipment that integrates multiple technologies, with over 30000 components, earning the title of king of engineering machinery. Who could have imagined that even in 2010, China was unable to produce even 10 meter level shield tunneling machines, and all the large shield tunneling machines needed for engineering construction relied on imports. In order to no longer be constrained by others, guided by the spirit of hard work, progress, and innovation, CCCC Tianhe has spent ten years surpassing others in the development of ultra large diameter shield tunneling machines.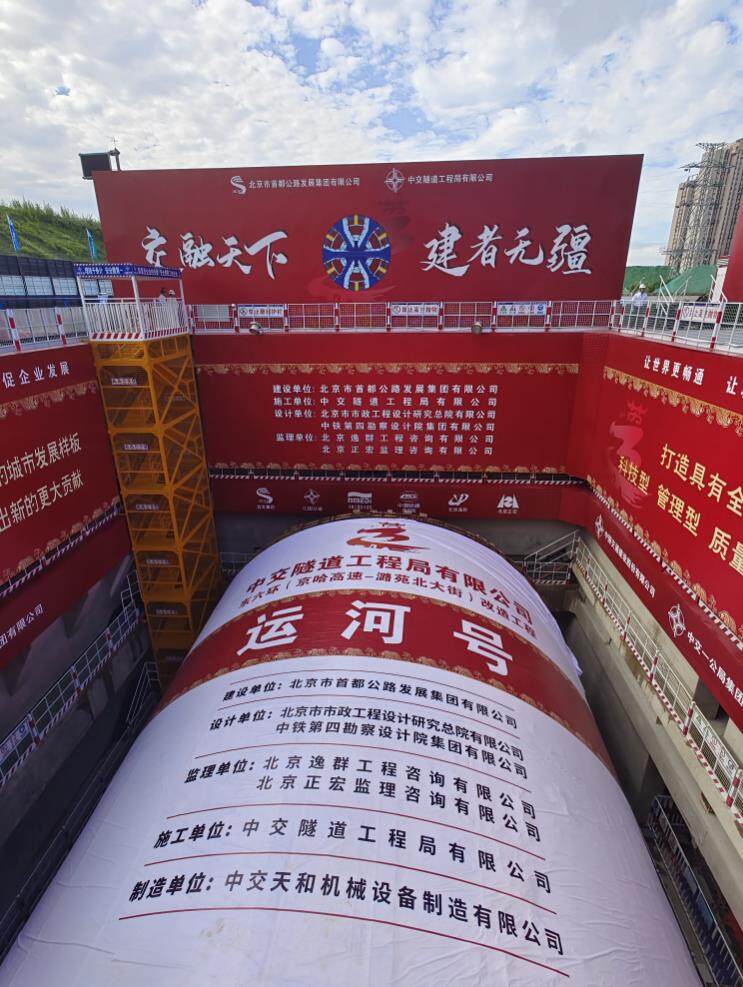 In 2010, the Nanjing Weisan Road Cross River Tunnel project undertaken by China Communications Construction Corporation at that time required two ultra large diameter shield tunneling machines with an excavation diameter exceeding 15 meters. At this time, an imported shield tunneling machine required 700 million yuan, and the other party's attitude was exceptionally strong. Even for the sake of technical confidentiality, Chinese people are prohibited from watching during maintenance.
Can China only be controlled by others? In April 2010, CCCC Tianhe was registered and established in Changshu. Before the factory was built, Tianhe Ren, who was still working in the iron sheet room, took on the research and development task of developing two 15 meter level ultra large diameter shield tunneling machines. During the research and development process, CCCC Tianhe was repeatedly subjected to foreign technical blockades. Tianhe has been tackling key problems layer by layer, breaking through technical barriers time and time again. It took 14 months, 420 days and nights, and finally converged into China's first mud water pressure balance composite shield tunneling machine with a diameter of 15.03 meters, a height of 5 floors, a length of 130 meters, and a weight of 4800 tons. This was also one of the largest composite shield tunneling machines in the world at that time, breaking the situation where large and ultra large shield tunneling machines were completely dependent on imports.
On March 13, 2018, the unveiling ceremony of the super large diameter shield tunneling machine for the Kanapuri River Tunnel in Bangladesh arrived as scheduled. This celebration not only opened multiple precedents, but was even seen as a milestone event in the history of Chinese shield tunneling brands, ending the monopoly of the overseas super large diameter shield tunneling machine market by foreign countries.
Gradually achieving unmanned operation
In the deep underground of cities, without the need for engineers to make manual decisions or operate, shield tunneling machines weighing thousands of tons and reaching over a hundred meters can automatically excavate tunnels such as subways, highways, and high-speed trains without human intervention through 'artificial intelligence'. This is the future development direction of shield tunneling machines and a great dream for all shield tunneling workers. But it's not easy to achieve this dream. Not only do we need to achieve intelligent segment assembly and intelligent remote precise monitoring of shield tunneling machines, but we also need to achieve "autonomous cruising" of shield tunneling machines. Only by combining the two on a single shield tunneling machine can we achieve a perfect match.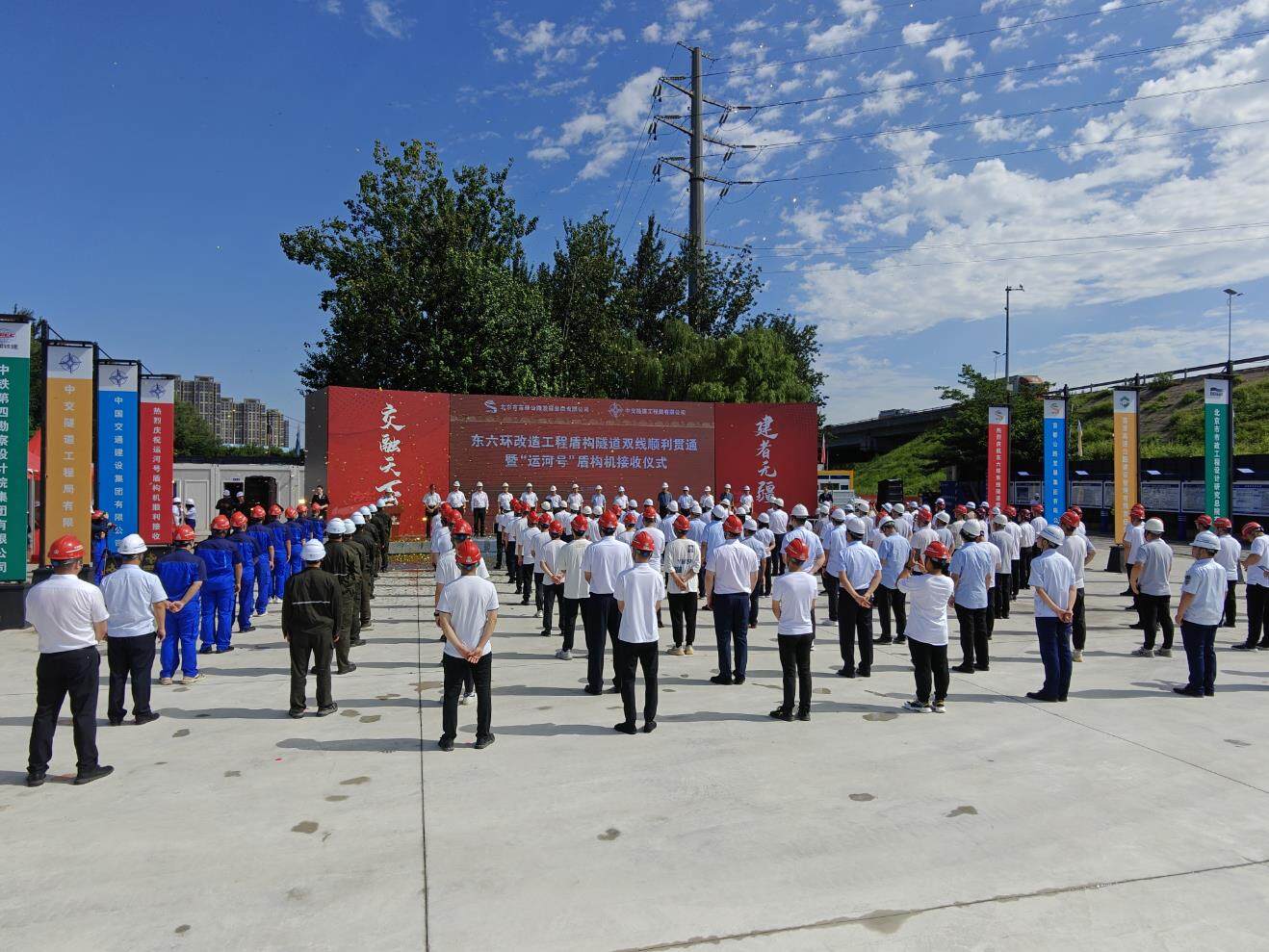 In April 2021, CCCC Tianhe launched the "autonomous cruising" (intelligent excavation) application of shield tunneling on Tianjin Metro Line 11, achieving the first industrial upgrade of shield tunneling from "manual driven, intelligent assisted" to "intelligent driven, manual assisted". In the application, shield tunneling machines use precise perception to judge their own status and surrounding environmental characteristics, Under specific working conditions, automatic excavation without manual intervention has been achieved, marking that China's intelligent construction technology for shield tunnels has reached the world's leading level.
At present, the core technology of unmanned tunneling by CCCC Tianhe shield tunneling machine is becoming increasingly mature. It is expected that the first shield tunneling machine with independent tunneling and assembly integration will be developed and completed in the second half of next year, taking the lead in entering the era of unmanned tunneling by shield tunneling machine.
Encountering mountains and opening up mountains, indomitable
The current international situation is increasingly changing, international competition is intensifying, and the external business environment is gradually deteriorating. CCCC Tianhe still faces the risk of being blocked by core components or technical bottlenecks. Taking the main bearing of a super large diameter shield tunneling machine as an example, as the core component of a shield tunneling machine, it not only incurs high costs when imported, but also undergoes a long cycle, and even quality and after-sales service cannot be guaranteed. Amidst this helplessness, Tianhe People deeply realized that the "neck blocking" technology must not be fake to others. We have never stopped our public relations work on core components and have always been conducting research on core common technical standards for key basic components.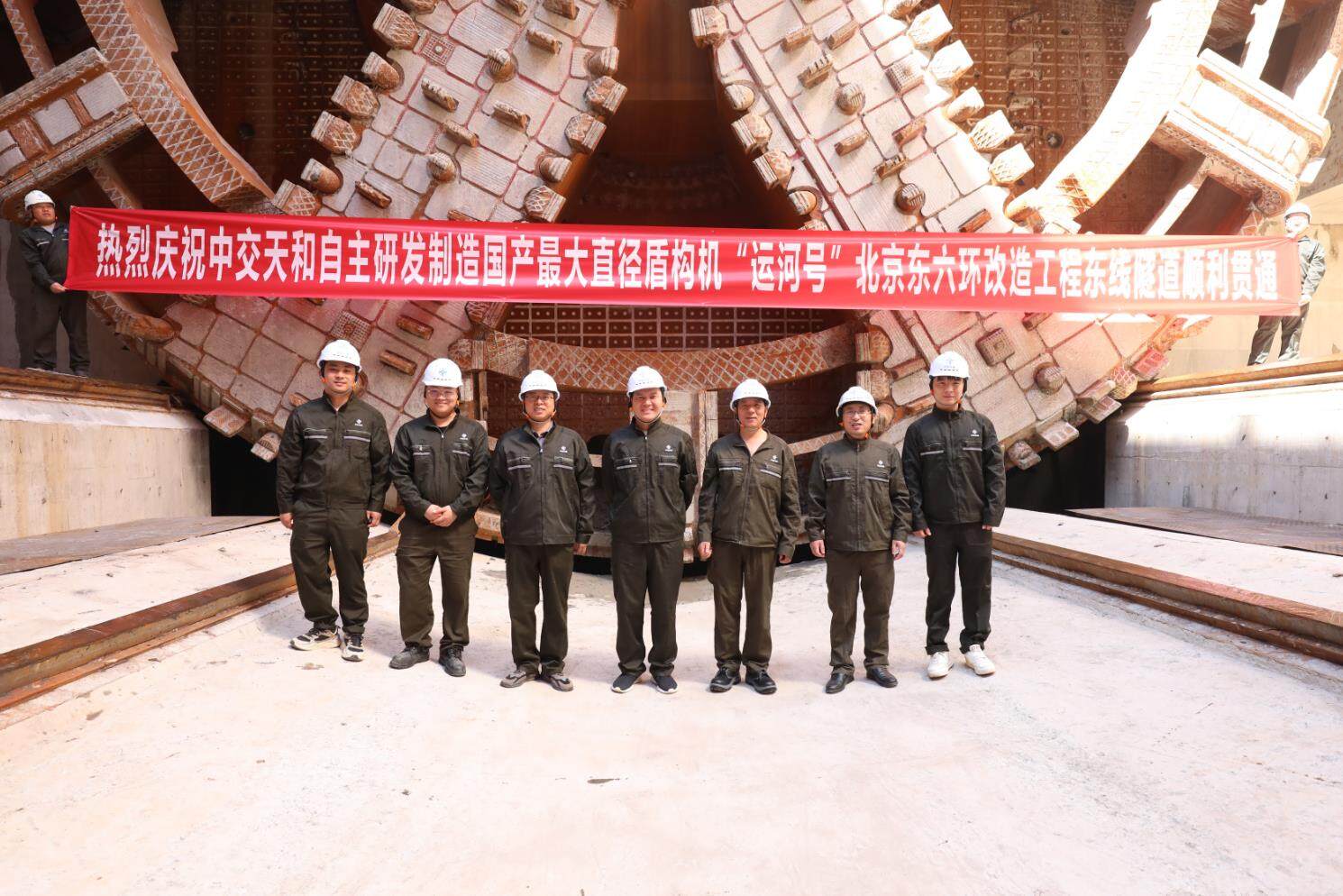 Until 2023, the first domestic super large shield machine main bearing "Wall Breaker" jointly developed by CCCC Tianhe and the Chinese Academy of Sciences passed the evaluation of the expert group. The various indicators of domestic bearings have reached the advanced level of similar imported products, and some indicators have reached the international leading level. This is not only a milestone in the field of shield tunneling and equipment manufacturing, but also Tianhe's determination to persevere in the face of difficulties and build bridges across mountains and rivers.
Equal emphasis on hardware and services
There are two important reasons why CCCC Tianhe has quickly become a leader in the industry. One of them is CCCC Tianhe, which has a shield machine design and development team of nearly 200 people and the world's largest and most complete shield machine construction base. CCCC Tianhe also has the world's first intelligent production line for shield tunneling machine welding, which can independently complete 90% of welding tasks.
Up to now, China Communications Tianhe has independently developed a 15.03 meter ultra large diameter shield machine, the "Zhenxing", which represents the world's advanced level and is used for the excavation of the Nanjing and Yan Road cross river passage. The "Yunhe", a 16.07 meter ultra large diameter shield machine used for the excavation of the Beijing East Sixth Ring Road, and the "Xingye", China's first synchronous tunneling machine used for the excavation of the Zhuhai Xingye Express Line The localization rate of a large number of shield tunneling machines, such as the "Juli No.1" shield tunneling machine with the largest diameter (16.09 meters) in China, used for the excavation of the Jingjiang River crossing channel in Jiangyin, has reached 98%.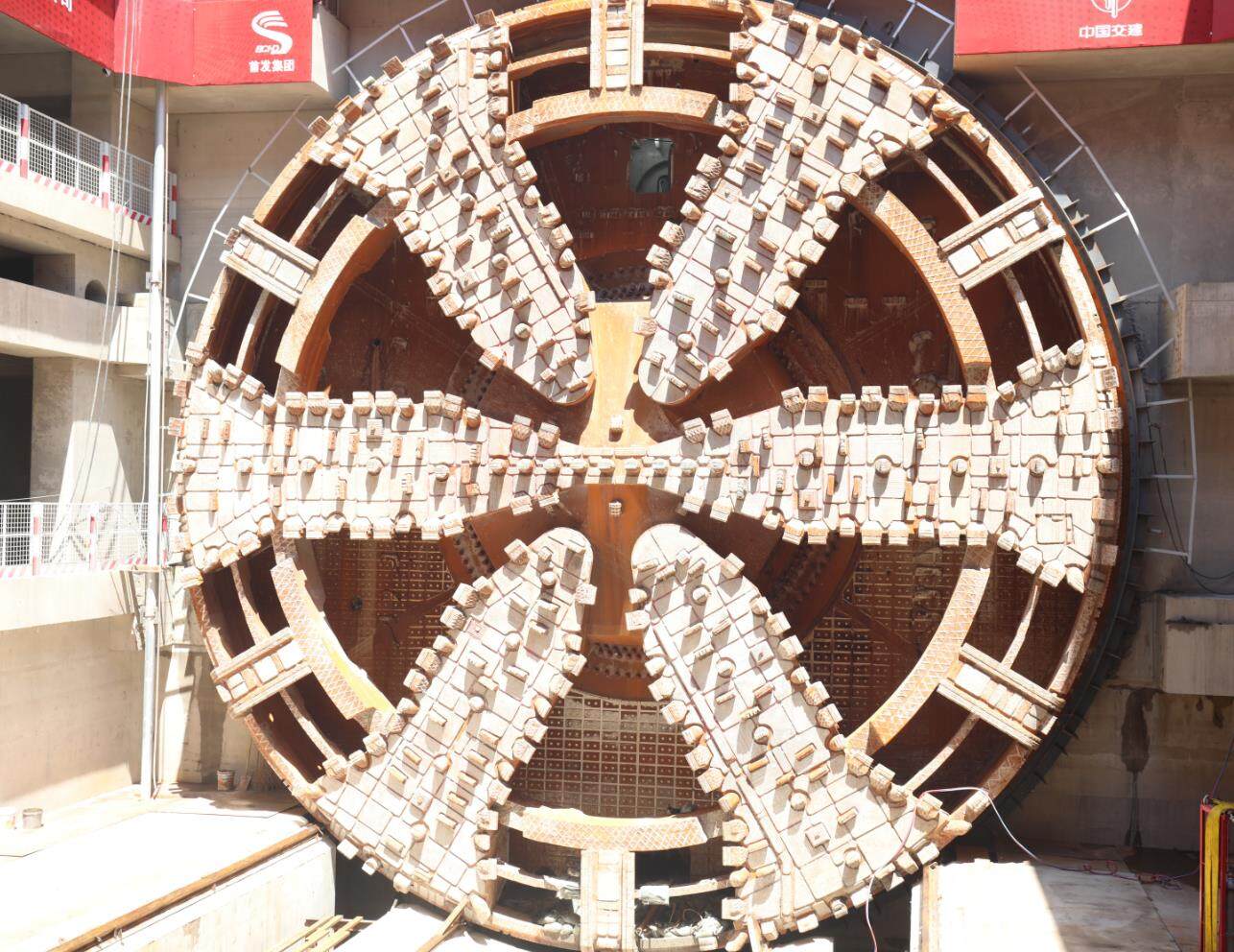 In terms of services, CCCC Tianhe has been able to provide customers with integrated services throughout the entire industry chain of shield tunnel construction. Professional technical teams are dispatched to the construction sites of each shield tunnel to provide services 24/7, and failure risk prediction and control are done in advance to reduce the failure rate of shield tunneling machines during operation. At the same time, a warehouse for spare parts is configured. Once the shield tunneling machine encounters an unexpected situation, the spare parts need to be replaced, which can meet the needs within 3 hours, greatly improving engineering efficiency and achieving the effect of reducing risks and controlling risks simultaneously. And Tianhe is not a single production product, but will design and customize shield tunneling machines according to different geological conditions and operating environments in different sections, to maximize construction efficiency for customers.
Faced with the increasing market demand in the future, CCCC Tianhe has always been gradually improving its core technology, exploring diversified development directions, and adhering to the concept of independent innovation. It has formed an innovative development path of "key technology of ultra large diameter shield tunneling as the core, environmentally friendly sampling drilling rig, and shoe type vertical hard rock excavation machine product technology innovation, intelligent information reform and upgrading". High quality development is destined to be a long and arduous journey. On the road to promoting the transformation and upgrading of Chinese manufacturing, CCCC Tianhe has the confidence to become a leader in the industry and will always be at the forefront of the times.Editor/XingWentao
Comment
Please Login to post a comment