Technology
Zoomlion Heavy Technology Lingguan Lightweight Mixing Truck is Hot Selling
Zoomlion Heavy Industries has created many green and energy-saving concrete mixer trucks, which have become popular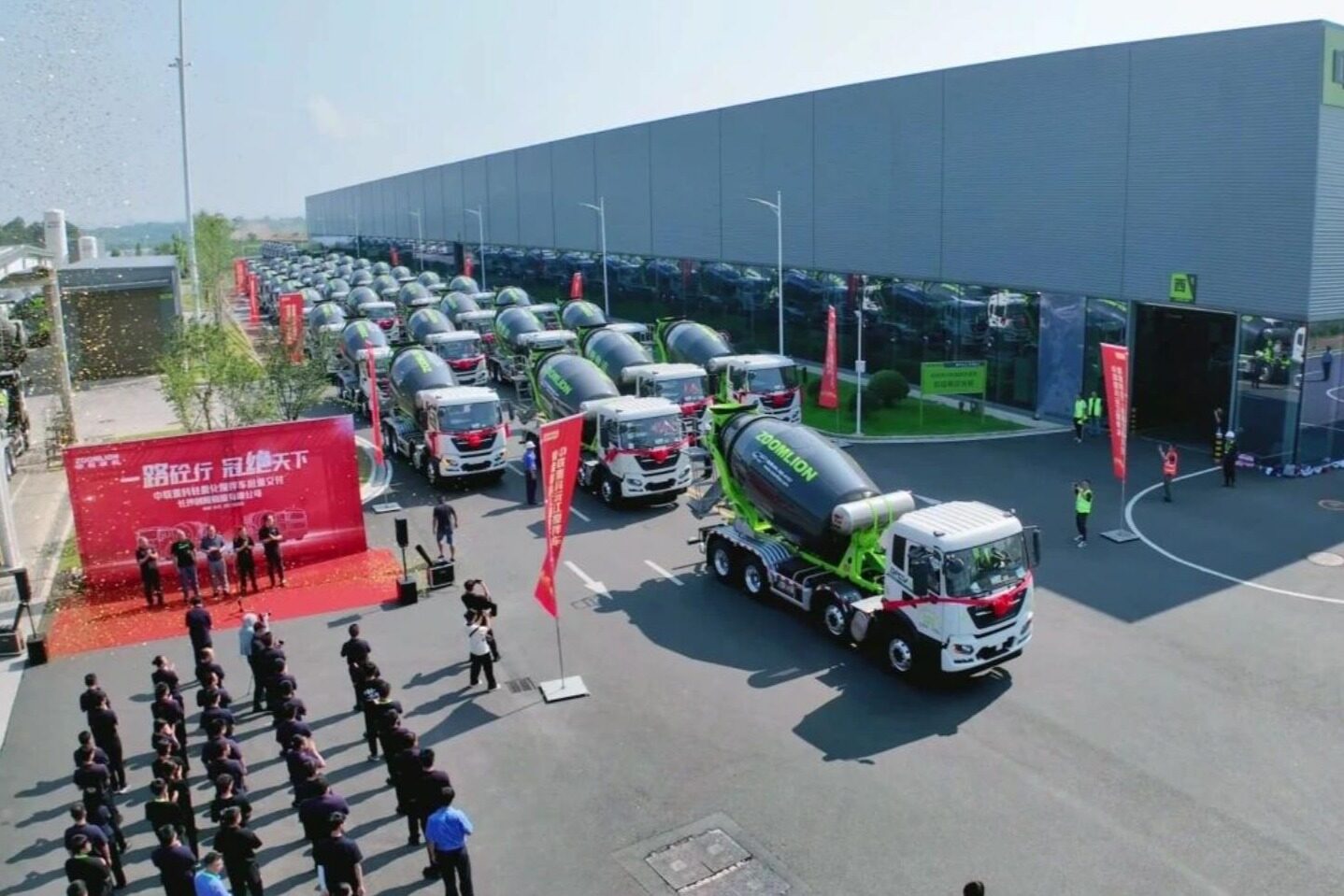 Reading this article requires
On the morning of August 16, 2023, the batch delivery ceremony of Zoomlion Heavy Technology Lingguan series lightweight mixing trucks was grandly held at the world's most advanced intelligent factory for mixing trucks. On site, 100 ultra lightweight mixing trucks with red flowers on their heads are ready to go, fully assisting customers in achieving new upgrades and embarking on a new journey of efficient, reliable, green and intelligent high-quality development.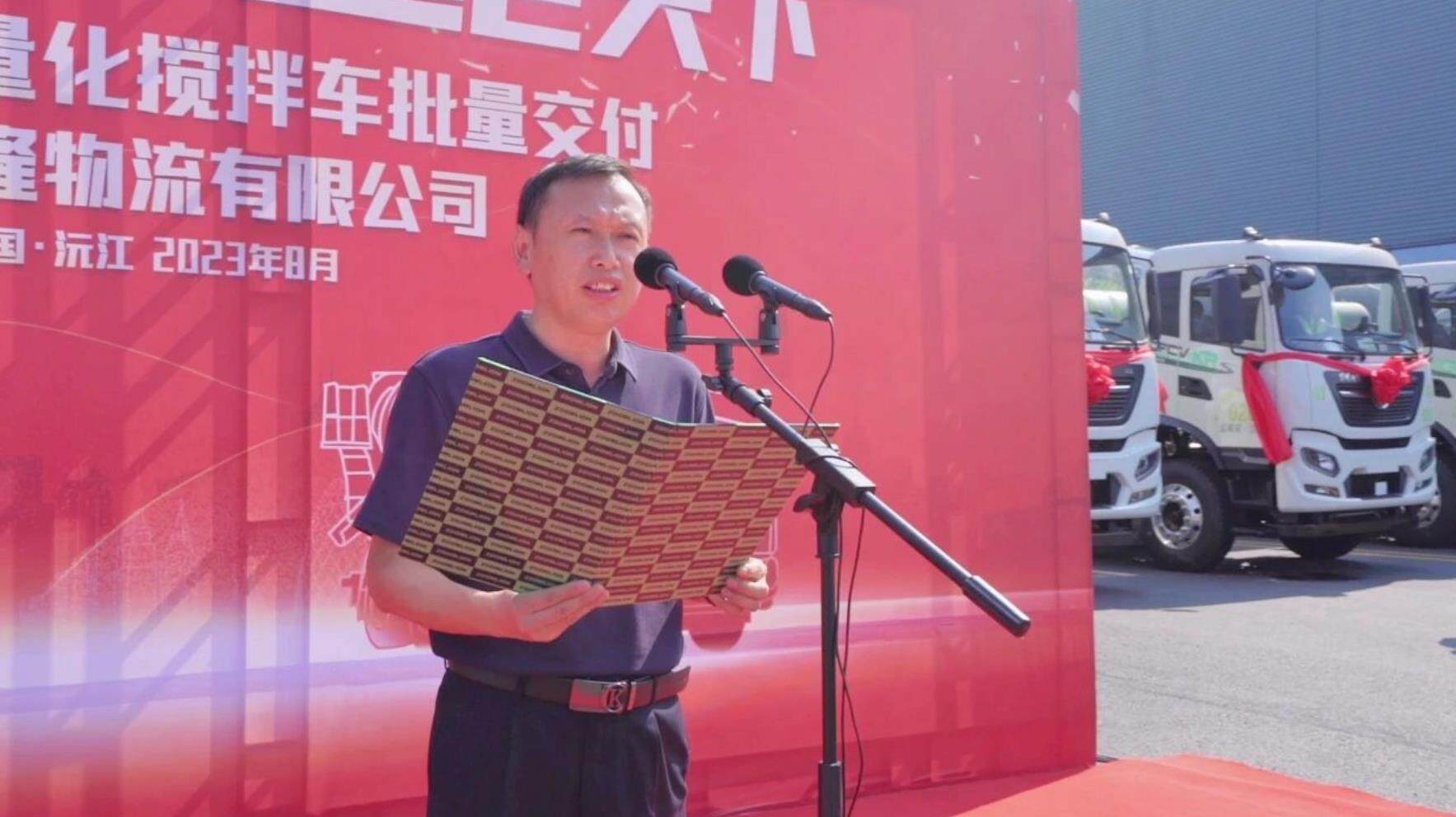 The product delivered this time is the lightest and most compliant craftsmanship boutique in the industry created by Zoomlion Heavy Technology, with outstanding advantages such as extreme lightness, reliability, durability, efficiency, and intelligence. It does not overload and is a good choice for customers under the trend of new industry regulations and overload control.
Ouyang Wenzhi, General Manager of the Mixing Truck Division of Zoomlion Heavy Industries, stated that adhering to the market concept of customer-centric and creating value for customers, and our commitment to worry free service throughout the entire process, we will always work together with customer friends and partners to create, share, and win together.
It is understood that in order to effectively strengthen the control of overload at the source of concrete mixing transport vehicles, the Changsha Transportation Bureau, Housing and Urban Rural Development Bureau, and the Public Security Traffic Police Detachment have jointly introduced nine necessary measures, including the replacement of old vehicles, standardized operation, compliant loading, and legal transportation. In order to actively respond to the government's call and promote industry standardization and sustainable development, Changsha Chuanglong Logistics Co., Ltd. has ordered 100 ultra-lightweight mixing trucks from Zoomlion Heavy Industry.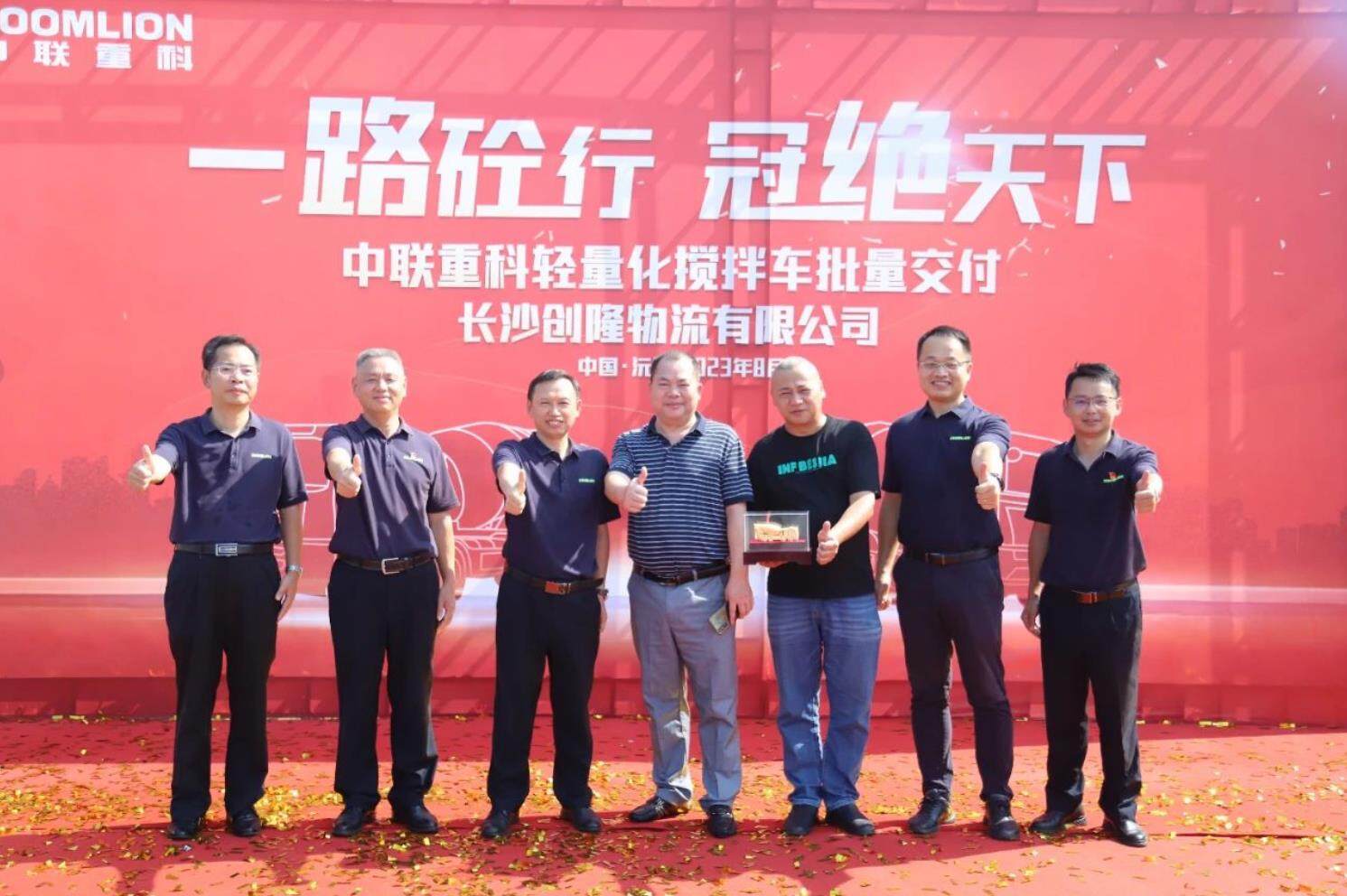 Looking back at the cooperation process with Zoomlion, Zhang Faqiang, General Manager of Changsha Chuanglong Logistics Co., Ltd., lamented that over the past decade, we have established deep trust and friendship with Zoomlion. Since 2012, every device of Zoomlion has demonstrated excellent performance, and our high-quality service has deeply satisfied us.
Open up new prospects and bravely undertake new missions. In recent years, Zoomlion Heavy Technology has continuously innovated and developed many lightweight, high reliability, digital intelligence, and green energy-saving concrete mixer trucks, which have become popular models. With the digital management platform of Zhilian concrete trucks as the carrier, it has greatly improved its core competitiveness, worked hand in hand with customers, led the development direction, and helped promote the transformation and upgrading of the concrete industry.Editor/XingWentao
Comment
Please Login to post a comment