Macro
Song Hailiang and Prime Minister Shabaz Sharif of Pakistan
CEEC signed more than 12.4 billion US dollars in contracts and invested more than 3.5 billion US dollars in Pakistan
CEEC will focus on green low-carbon economy, digital smart economy, sharing and integration economy, and actively integrate into Pakistan's energy, power and infrastructure investment and construction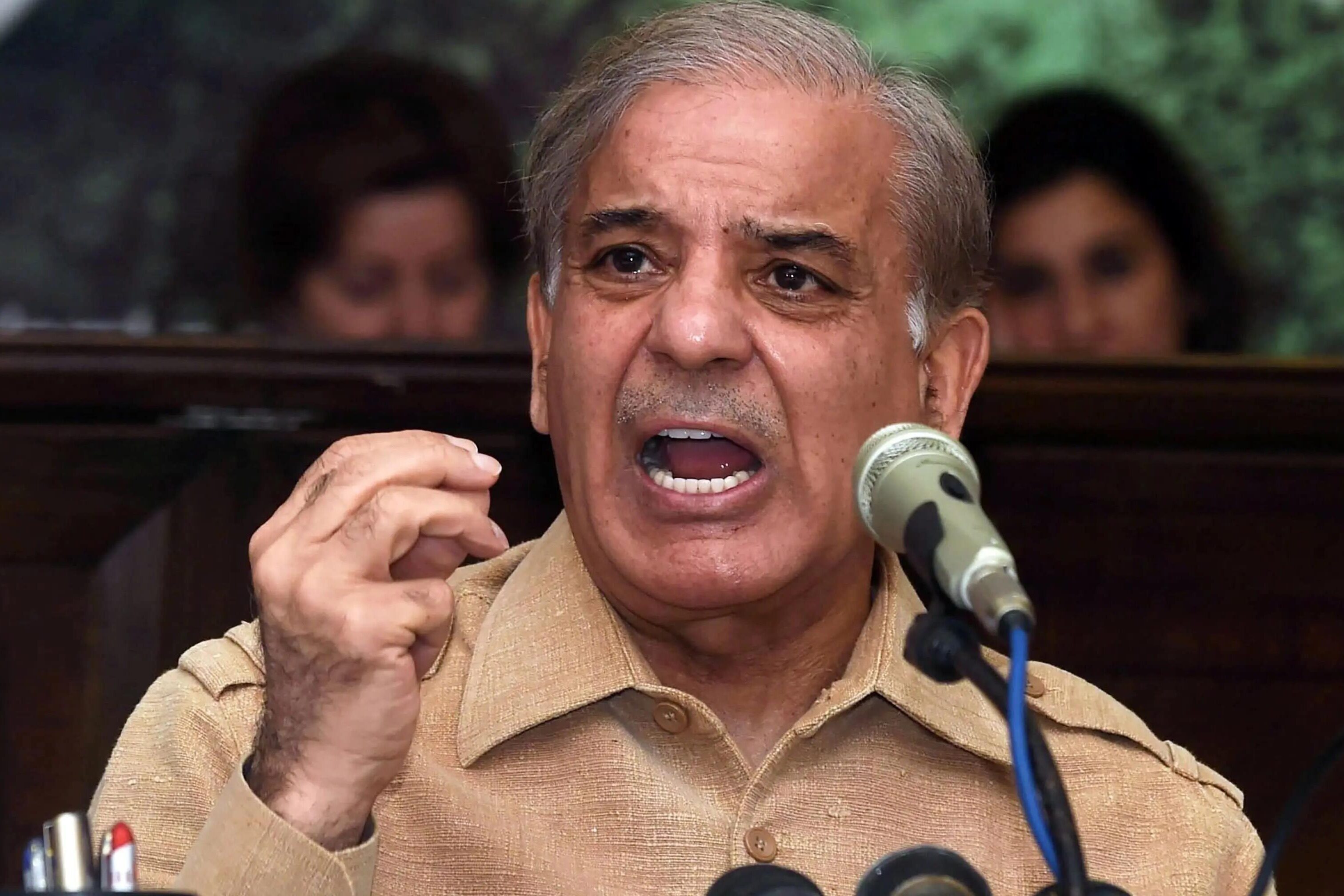 Reading this article requires
On November 2, 2022, Song Hailiang, Secretary of the Party Committee and Chairman of CEEC, held a video conference with Shabaz Sharif, Prime Minister of Pakistan, who was visiting China on state affairs. The two sides conducted in-depth exchanges around the implementation of the the Belt and Road Initiative and the investment and construction of the China Pakistan Economic Corridor, accelerating the green transformation of the energy structure, and strengthening the implementation of key projects.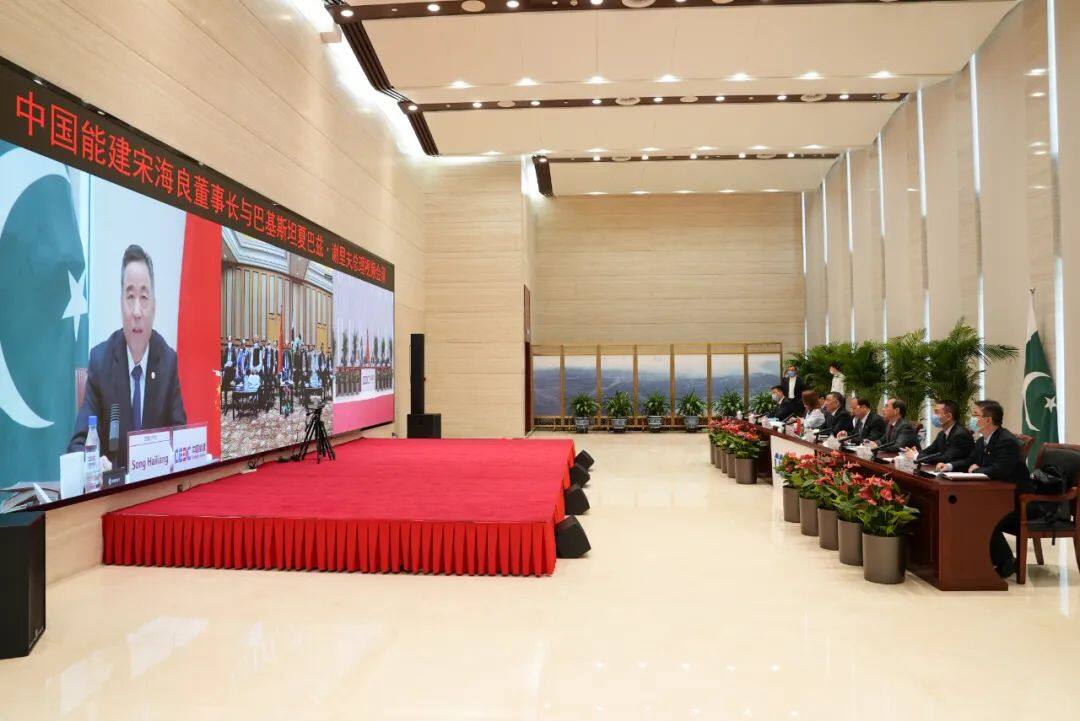 Shabaz Sharif said that the current is a very important period of development in China's history, and China's development will bring more new opportunities to neighboring countries and the world. He hoped that this official visit could further consolidate bilateral relations and further expand cooperation between Pakistan and China in key areas such as trade, investment and infrastructure. As an important partner of Pakistan, CEEC has undertaken a number of major livelihood projects such as the Dasu Hydropower Station, and thanks CEEC for its assistance and support in flood fighting and disaster relief in Pakistan. We welcome CEEC to further expand its investment in Pakistan and deeply participate in the construction of 10 GW photovoltaic power generation and more green energy projects. The Pakistani government will fully support CEEC's investment and construction in Pakistan, actively promote the implementation of key projects, continue to strengthen security, and inject new impetus into China Pakistan all-weather strategic partnership.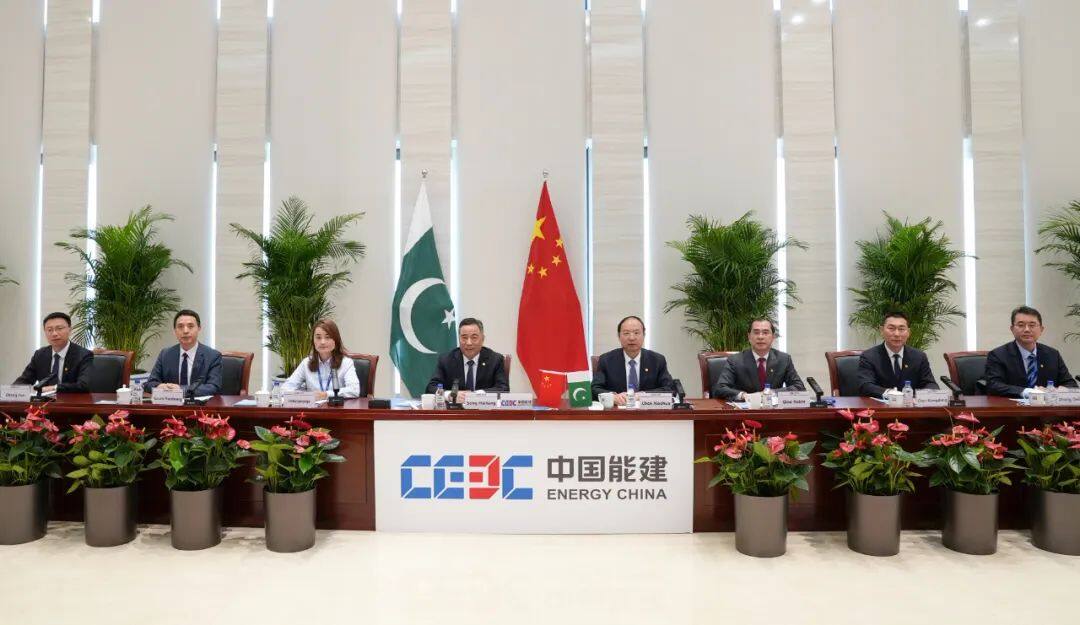 Song Hailiang welcomed the visit of Prime Minister Shabaz Sharif and the delegation of the Pakistani government, thanked the Pakistani government for its strong support to CEEC for a long time, and briefly introduced the overall situation and business situation of CEEC in Pakistan. He said that CEEC has actively implemented the the Belt and Road Initiative and the construction of the China Pakistan Economic Corridor, and has signed more than 12.4 billion contracts and invested more than 3.5 billion dollars in Pakistan. In the unprecedented flood disaster in Pakistan, CEEC fully participated in disaster relief and donated more than 1 million yuan to tide over the difficulties. With the strong support of the two governments, CEEC will always adhere to the principle of "Pakistan has needs, can build advantages, both sides have consensus, and cooperation has win-win results", focus on green low-carbon economy, digital smart economy, sharing and integration economy, give full play to the advantages of the "five integrations" of the whole industrial chain, investment and construction, scenery, water and fire storage, source, network, load and storage, and seven networks integration, fully, deeply and systematically participate in and actively integrate into Pakistan's energy and power Infrastructure investment and construction will contribute to building a closer China Pakistan community of common destiny in the new era.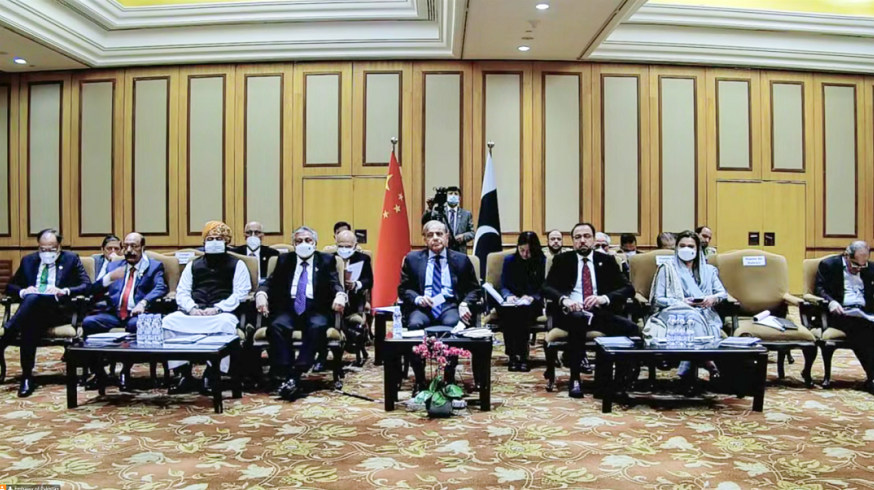 Ahsan Iqbal, Minister of Planning and Development of Pakistan, Birawar Bhutto, Minister of Foreign Affairs, Ishak Dahl, Minister of Finance, Sad Rafik, Minister of Railways, Huram Dastgil Khan, Minister of Energy, Chaudhry Salik Hussain, Minister of the Federal Investment Commission, Moin Haq, Ambassador to China, Chen Xiaohua, member of the Standing Committee of the CEEC Party Committee and Deputy General Manager, CEEC Office, International Group, Gezhouba International Corporation Relevant persons in charge of China Power Engineering International Corporation attended the meeting. Editor/Zhao E
Comment
Please Login to post a comment