Macro
The second railway between China and Kazakhstan has been open for 10 years
With more cross-border railways, the grand strategy of China's trans Asian railway network can be completed as soon as possible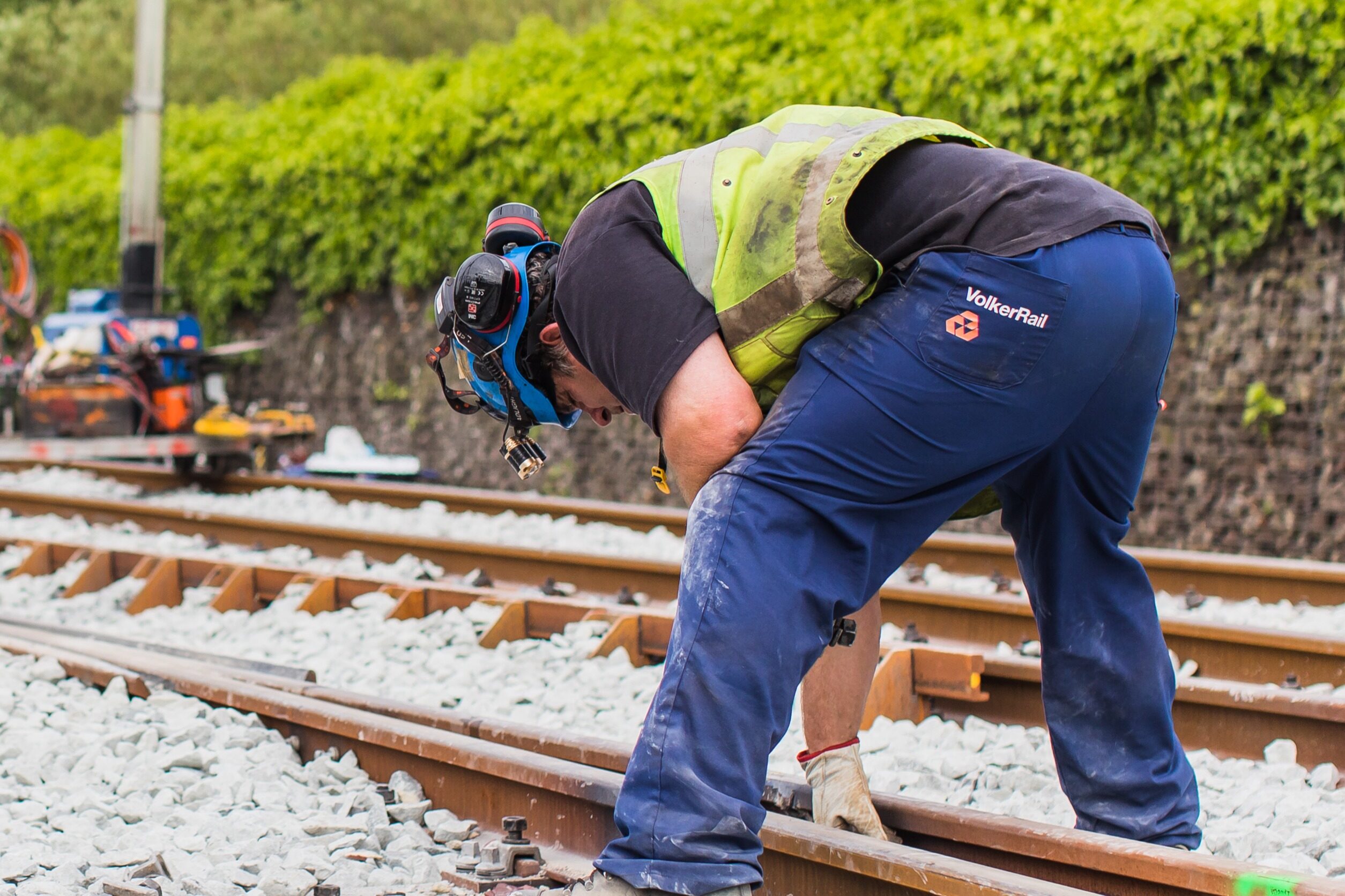 Reading this article requires
Khorgos Railway Port Station was officially opened, and the freight trains between China and Kazakhstan opened to each other. This is the second international railway channel open to the west in China following the Sino Kazakhstan Alataw Pass Port Station of the New Eurasian Continental Bridge
In 2012, the opening ceremony of the China Kazakhstan Railway was held at the Khorgos Railway Port Station in the northwest of the motherland, marking the official opening of the second railway corridor between China and Kazakhstan - Khorgos, Xinjiang, China to Atenkori, Kazakhstan. Horgos Railway Port was opened at the same time.
At the border crossing of Khorgos Railway Port Station on the China Kazakhstan border, two opposite trains are ready to leave. At about 12:00, Tang Shisheng, director of Urumqi Railway Bureau, and Ma Ming, president of Kazakhstan Railway, issued the departure order by ringing the bell. The 2001 freight train consisting of 53 containers in China left Horgos Port Station and entered Kazakhstan; Meanwhile, 3602 freight trains from Kazakhstan entered China. Since then, the trains of China and Kazakhstan have opened to each other. This is the second international railway channel open to the west in China, following the Alataw Pass Port Station of China and Kazakhstan in the New Eurasian Continental Bridge.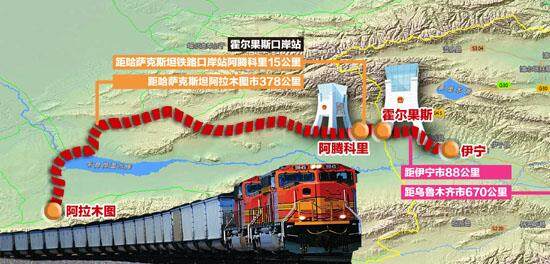 The railway line in China that achieved this docking is Xinjiang Jingyi Huo Railway (Jinghe Yining Horgos Port), the first electrified railway in Xinjiang, starting from Jinghe Station in the west section of Lanzhou Xinjiang Railway in the east and ending at Horgos Station in the border port between China and Kazakhstan in the west, with a total length of 292 kilometers. On December 2, 2011, China and Kazakhstan achieved railway connection at the border between the two countries. Through the efforts of the railway department for one year, they have completed various tasks of port station construction and formed cargo handling capacity.
Khorgos Port is more than 80 kilometers away from Yining City, Xinjiang, and 378 kilometers away from Almaty City, Kazakhstan. It is the national first class port with the shortest transportation distance from western China to central cities in Central Asia. Horgos Railway Port Station includes railway port operation area, one customs and two inspections, transit storage area, bonded storage area, bonded processing area, comprehensive trade area, comprehensive service area and relevant supporting operation areas. It has the "one customs and two inspections" inspection function of transit port station, the technical reloading function of transit trains and the international logistics function of transit trade.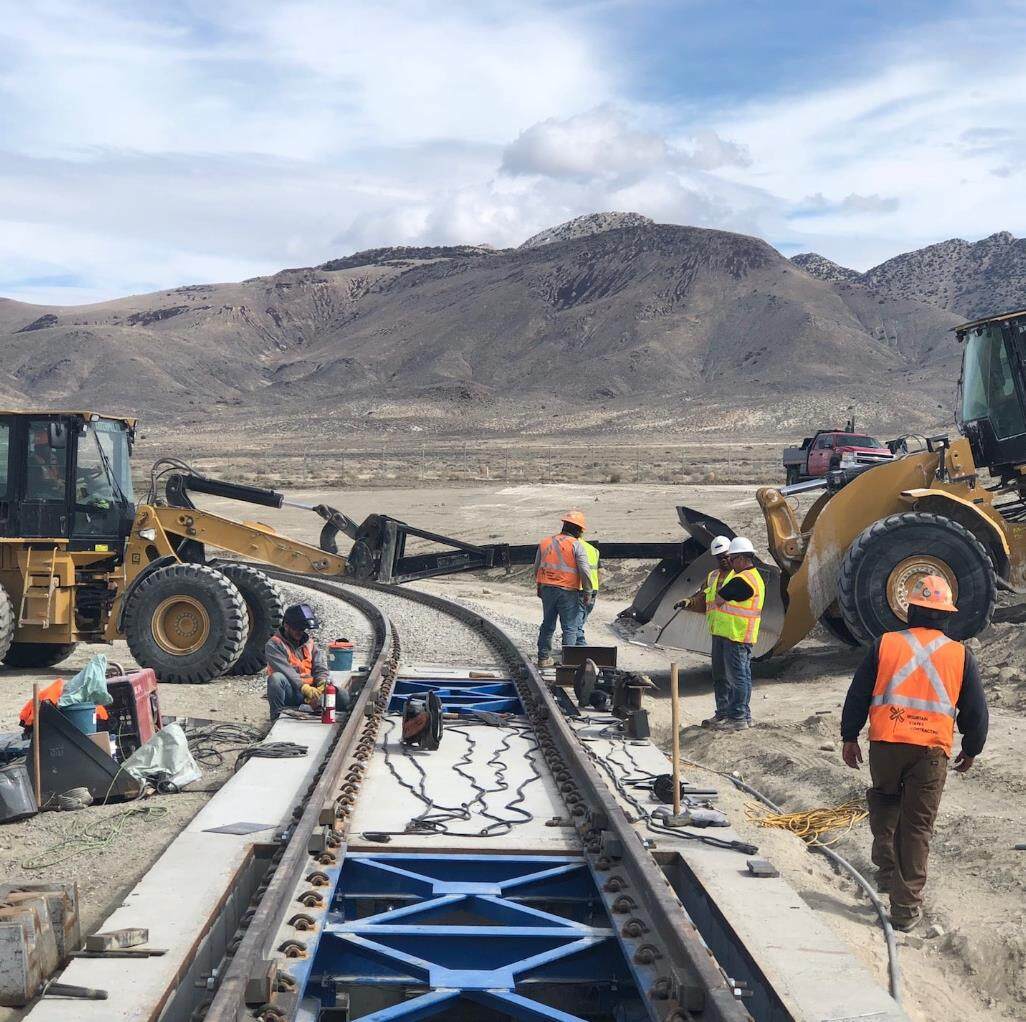 After the operation of the railway line at Khorgos Port, the port will become an international transportation hub integrating roads, railways and pipelines for Central Asia and even Europe. According to the development plan of domestic industry and Khorgos Port and the development trend of freight volume, with the opening of the railway crossing bank at Khorgos Port, it is expected that the import and export cargo volume at Khorgos Port will double
As Horgos is 15 kilometers away from Atenkori, the railway port station in Kazakhstan, compared with Alashankou Station, the first external railway channel in Xinjiang, Horgos port has more prominent geographical advantages. Xinjiang and even China's ability to open to the west will be further enhanced, which will have epoch-making significance for the smooth access to the new Eurasian continental bridge. Leaders of Xinjiang Uygur Autonomous Region, Xinjiang Ili Prefecture, the Fourth Agricultural Division of the Corps and Urumqi Railway Bureau attended the opening ceremony.Editor/Xing Wentao
Comment
Please Login to post a comment